finest alternative of Chinese apps for Android and iOS
This abrupt decision of Indian government , banning 59 Chinese app Alternatives apps has took so many people by surprise . I will recommand finest alternative of Chinese apps for Android |iOS systems. The reason given for the ban is prejudicial to sovereignty, integrity and security of the country. Apps have been found violating the terms of usage, compromising users privacy, and being used as spyware or malware.
People who were using these platforms for earnings like Tiktok ( a platform which helped lots of people to get sponsored ) ,Uc browser , Cam scanner and what not are in a quandary.
People can't use these apps because no one wants to put their privacies at stake. As these apps have already removed but we can't let our work got held up. We need not to worry about our works, we live in a fast paced world. If you all are looking forward for an alternative to these apps.
I will only talk about those apps which are really really popular and very useful. It includes apps like Tiktok, Camscanner, Shein, Share it,Uc browser and more. Let's see the possible apps alternatives.
---
Finest Alternatives to Popular Chinese Apps
1. Chinese apps Cam scanner Alternative
This is one of a kind app, there is no such app which can reach to its level. So many industries tried to work upto that level, but couldn't make it. As we can't put our details privacies at stake , people are looking for some better alternatives to this app.
Adobe Scan app is a great alternative to Camscanner for documents Scanning . It has some amazing features like editing which make it more enhancing.It saves time by cropping the image intelligently itself with less hassel. The best thing about it which makes it more preferring is absence of watermark. You guys should give it a shot .
2. Chinese apps Tik-Tok | Likee leading Alternative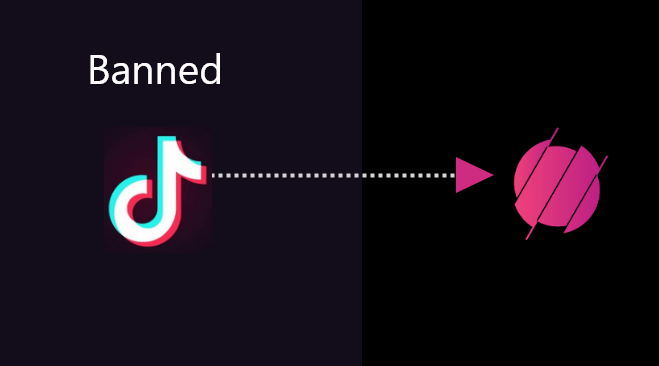 Tik-Tok gained so much popularity in no time. So many people out there took it as a platform to earn money for gaining fame and popularity using it. But due to privacy concerns people are not using it for videos they need to get over it .
Roposo
It has now has over 80 Million downloads on Android, up from the roughly 50 Million milestone It had achieved before thehe TikTok ban.
After the ban came into effect, all these users were suddenly left with no content to post or view content off. A lack of options led to alternate short video-making apps becoming popular in the country.
It provides a space where users can share posts related to different topics like comedy, music, poetry, fashion and travel.It has features including different languages and privacy protected.
Triller
Triller is a best alternative to the Tik-Tok platform. Just like Tiktok you can choose a song, lip-sync, and create a catchy video to a selection of that song and upload it.
you can edit it and add filters.You can collaborate with other Triller users as well. This allows you to combine your video clips into one creation. You can share your clips with friends and then edit them together and share it on the platform.
It has amazing features of monetisation.Just as with any other social media platform, you can find influencers already showing off products in the videos they create or find influencers whose personalities are a perfect match for the brand. Not to mention it is widely used by popular artist including chance the rapper, wiz khalifa and many others.
3. Chinese apps UC browser Alternative
UC Browser, which is one of the popular mobile browsers. It was among the Chinese apps on which Government had decided to impose the ban
Firefox is the one of the finest alternative of Chinese apps which are undoubtedly using by tech companies because of it's engaging user interface. The best browser with some amazing features and facilities designed for users on a 4G network. The browser comes with over 10 search engine options and has features to block images for a faster browsing experience. This also has a night mode with the ability to switch between light and the dark themes. But further, this Browser comes up with an ads Blocker to let you block ads when you browsing the Web. It supports multiple tabs. It does not delete your history once you exit the app.
4. Chinese apps Share it Alternative
With the latest crackdown by the Indian government on 59 Chinese apps Share it is also in the list . It is best used for the phone to phone file transfer in a moment. People were often using it for phone to PC transfer also. Now the best alternative keeping security and privacy as our main priority.
It works as an open source app in only Android systems. You can share a wide variety of file types ; images, photos, videos, even larger folders without an internet connection. All you need to do is set up a hotspot and use QR code to share content with anyone. It really has improved a great deal by now with amazing features like ad-free, great interface. You can pause and resume your sharing whenever you want. In a matter of time you can share anything with your friends and family.
Snapdrop is an open-source platform and the developers claim that whatever is shared using itthe service only gets transferred between the two devices, and no data is ever shared with any server or cloud. Moreover, the web app does not use any cookies and because there is no signup process, which the best part of it. It is the most simple yet arguably one of the best shareit alternative to transfer files. If you want to transfer files from your phone to your window laptops, both need to be running on the same network connection like wifi networks. These two are the finest alternative of Chinese apps.
5. Chinese apps Viva video Alternative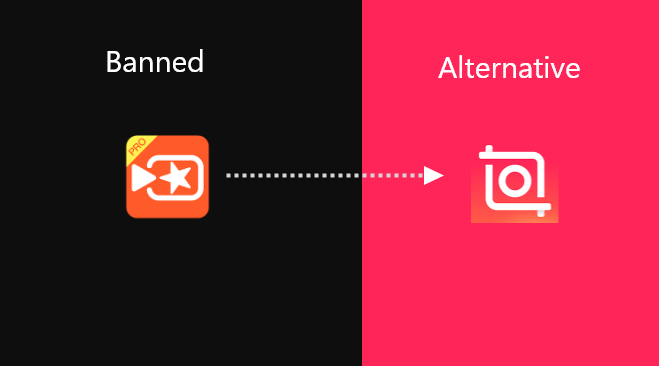 There is no dearth of editing apps to bring a touch of fun to your videos. To make it more appealing to your viewers on social media platforms. VivaVideo is one of the amazing editing apps which is no longer could use by people now. Still people who are looking forward for the Alternatives of this app.I have done. After going through some observations and inquiry i have led to this grand conclusion of these 3 amazing feature rich apps who can cater to both your personal and private aspects..
Now, as i said i have done so much inquiry.So lemme tell u why I am recommending you these apps only. Nothing can make you believe more than the apps ratings. Right..?
lets dicuss some cool features of these apps and there magical power how these apps works . So lets get statted to explore more of these lists.
Inshot app happens to be one of the best all-in-one visual content editing app. It claims to be one of the top-notch video editing which lets you drill down into all shorts of enhanced options allowing from editing to adding music of your choices. Editing in inshot is like shooting fish in a barrel.The Filter category has several filters to choose from. You can also zoom or change the background. Background options include different blur levels, colors, gradients and patterns.
If you knack for editing videos and pictures. Without any major setbacks you can use YouCute app. YouCute can be your automatic pick. Above all it is based on the above Playstore rating also it's comparitively an obvious approach. YouCut is a great video-editing app with tons of features and an intuitive and accessible interface.
It's notable for providing a ton of features, comparable to a desktop photo or video editor, in a slick-looking and reasonably-fast app . Believe me , i can't outline everything which you can do with it. You'll be impressed by what Quik can do automatically.You can automatically trim and edit your clips, and the app can even add transitions.If you're looking for an app that can help you to create awesome videos extremely quickly, then you should give it a try for sure.
6. Chinese apps We-chat Best Alternative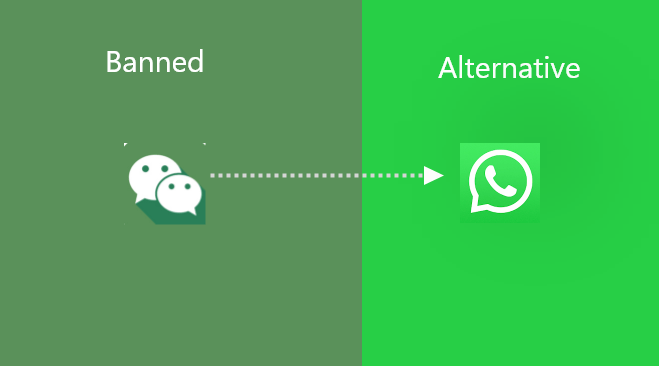 As China dealt a rebuff of 59 chinease apps, WeChat was one of them, available for multiple platforms, including Mac, Android, iOS, and Windows. It was by far the most loved messaging apps in china. But it was causing a great threat to our privacies, which made people feel an aversion for it.
Now if you are looking for a better alternative to it which can cater better for every aspects. I have two apps below , you can choose of your choice.
WhatsApp is one of it's kind and it's no doubt that it has the highest number of users among the whole bunch of internet chat service providers. I guess each and every person has it in their phones while reading it .Right..?
All the conversations on Whatsapp are backed up on Whatsapp servers constantly. Including all the features of voice messages, sharing pictures, sharing files,making calls, group chats and group video call.It can beat it on anything whether you're taking about popularity of app or it's security perspective.
It definitely is better than WhatsApp in many ways however not as much popular as it is ,which ultimately boils down to first-mover-advantage. Most of the people are baffled as me that why it's not popular..?
The main reason is that most of the people don't even know the features of Telegram. The only thing they know is that they can download Movies . However , they don't even bother that it gives the ability to share file upto 1.5 GB. In conclusion it is a feature rich app allowing people to share files, links, pdfs, pictures, movies, and so many features.
Telegram is aimed more towards security conscious users. Most casual users don't care about the extra features it offer.
7. Chinese apps Shein Club Factory Alternative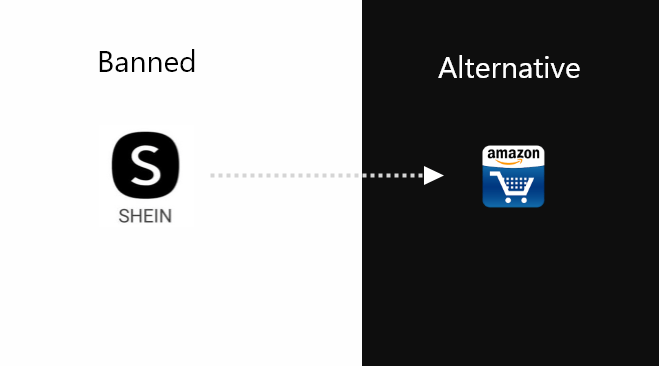 Nowadays people have perceived the trends of online shopping apps. Buying things online has become the new normal. People are no longer relying on brick and mortar shops.
There are several shopping apps flooding in the market. It is obvious also ,like why would anyone go out if entire malls and supermarkets have already been fitted into the screens of our phone . It is the more convincing way of shopping when you are too tired to go out and don't even have time.
However, I have rounded up some of the best ever shopping apps to download and save yourself a trip to the store.
Amazon is without any doubt the best online shopping app. It provides users with best offers and discounts online in India which makes it one of the most popular and largest online retail brand. This brand provides a wide range of products like books, beauty, Grocery, toys, clothes, electronics, and a lot more things.
Give aways are something which makes everybody happy and everybody loves the way of giving away freebies. This e-commerce app also provides amazon prime, Amazon fresh, Kindle, Alexa, Amazon digital game store and a lot more other things. Amazon wins Hands Down !!!!!.
As a personal preference especially in the case of clothing, I feel that Myntra is more better. It has amazing collection of stylish and panache collection. When it comes to fashion and accessories for women's it cater amazing products.
It's sellers are certified ones that sell only good quality genuine products. Also the occurrence of any faults or complaints in clothes or garments is generally less in Myntra compared to other sites. Their customer service and delivery is amazing.
8. Chinese apps WPS Office Alternative
It is not banned though, you still need to know that it is also one of the Chinese apps.It is one of the feature rich app for sharing PDFs , spreadsheets , presentation and more. In addition to it I'd recommend you to stay away of it for anything even remotely confidential.. A better replacement for this apps is ,
MS Office is more sound compared to WPS office. The functionality might be similar but if we compare in detail MS office has more functionality and is more better.Microsoft also provides regular updates to the softwares bringing new updates and stability improvements.It's has earned more trust than any other editing software.
9. Chinese apps Virus cleaner Alternative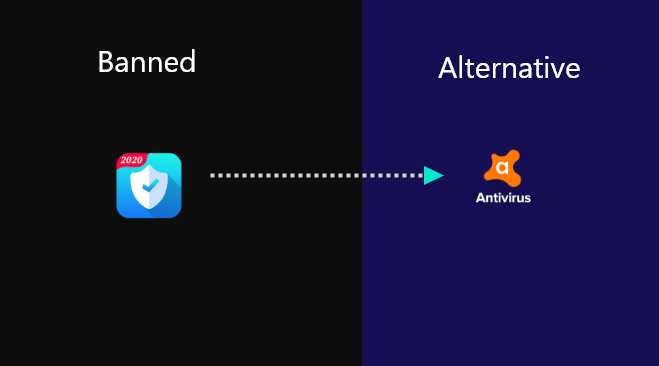 Virus cleaner It is an anti-virus app for smartphones. Various security agencies have listed it as a threat to user privacy and smartphone security.
Hence, if you are using any of the Chinese apps, then immediately uninstall the app and look for some alternative for Chinese phone cleaner to clean your smartphone junk.
It is an antimalware software. Avast definitely deserves to be recommended in the free segment.It is absolutely safe to use and very effective too considering the budget aspect. If you don't want to spend a single rupee to purchase an anti-malware suit, undoubtedly it is the best one.It is currently in use by loads of users all over the world.
10. Chinese apps Parallel space Alternative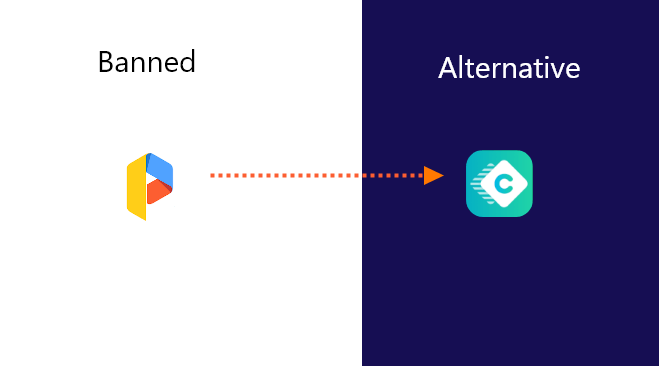 Parallel Space was a popular chinease app that permits you to run two instances of an equivalent app on your Android smartphone. For example if you are using 2 SIMs in your phone,and you would like to use two accounts for one app on one device.
It is often used for that purpose. Basically, you'll clone and run multiple instances of an equivalent app simultaneously. Now the app is blocked by Indian government on account of suspicious data collection activity.Therefore better replacement to this app which can cater to all all the aspects is.
It is another best and the finest alternative for Chinese app Parallel Space alternative that you simply can use to clone apps. Firstly, the simplest thing which is best about this app, aside from its primary function, is that it does not show any ads unlike parallel space to spoil your experience. The most importantly i also love that it brings special support for WhatsApp and allows you to use colorful skins.
I hope these given finest alternative of Chinese apps will be able to provide to all the needs including privacy also .
Conclusion
Firstly the most important thing is that these chinese app are voilating our privacy . For instance they excess your content and even these chinese app will controll maximum every certanity and the actions permissions . Thats why we have opportunity to support india and this is the time where we get rid of this problem . In addition, i am also encourage people to uninstall and boycott all the thing which is related or suppy from chineses company or market .
We all know that during this period of lock down situation face so many problem why due to china virus or in addition these app will also steal our data .so in my point of view you should avoid these app . meanwhile we have to do something great for our country
Microsoft Edge (Chromium Browser)
•Microsoft lens (CamScanner replacement)
•Tunnel Bear VPN (Best VPN Service)
•Kaspersky Antivirus
•JioSwitch (Multiplatform file transfer)
•Applocks system are built-in Nowadays in every handset and no need of separate app.
•News: Hindustan Times, Yahoo News, MSN News.
---
People are also reading:
Tagged:
alternative for chinese apps in india
Big Libe
chinese app alternative indian app
Helo
TikTok
top best
U Video and Kwai banned in India: Alternate apps.
Vigo Video
which Chinese apps alternative is the best to replace each of the major banned apps in India?