Twitter accounts hacked: how they got access to accounts of Bill Gates, Apple Hackers explain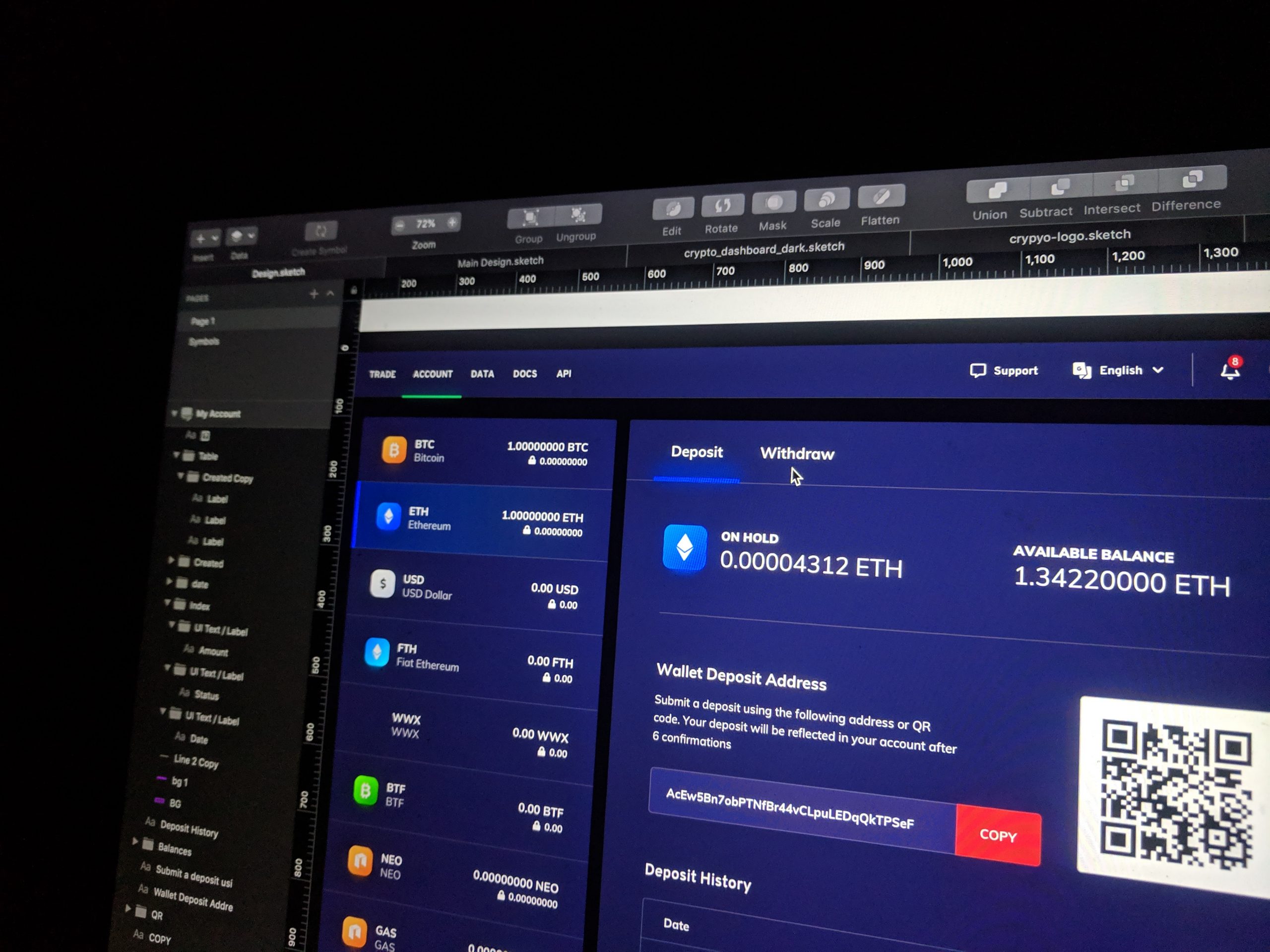 This is apparently the first time, that hackers have created mischief on Twitter. Many high-profile account including technology Moguls, politicians, and some major companies has been hacked in an apparent bitcoin scam to spread cryptocurrency scam. in this post i will tell you How Twitter accounts hacked: how they got access to accounts of Bill Gates, Apple Hackers explain by the hacker .
Scammers hacked Twitter accounts Barack Obama, Joe Biden, Jeff Bezos, Bill Gates, Kanye West, Wraen Buffet, Elon Musk, and many others were hacked. Corporate accounts of Uber and Apple were also targeted and they twitted some "bitcoin scam" tweets
What is bitcoin ?
Bitcoin is going to the moon! ? https://t.co/62PEYm6hyj

— What Is Bitcoin? (@WhatIsBitcoin) May 21, 2019
Bitcoin is one of the first digital currencies to use peer-to-peer technology to facilitate instant payments. The independent individuals and companies who own the governing computing power and participate in the Bitcoin network.
It can be used to buy or sell items from people and companies that accept bitcoin as payment, but it differs in several key ways from traditional currencies.
Twitter account hacked: here's what happened
We also limited functionality for a much larger group of accounts, like all verified accounts (even those with no evidence of being compromised), while we continue to fully investigate this.

— Twitter Support (@TwitterSupport) July 16, 2020
The attack resulted into major cryptocurrency fraud. As per reports, hackers tweets from the hacked accounts assured to donate $2000 worth of bitcoins to whoever send to them bitcoins worth $1000. The accounts that were hacked were verified and had millions of followers.Therefore, many people believed it and fell for the scam.
In few hours the hackers had generated cryptocurrency nearly worth $1,00,000.
What was the Twitter's response..?
Twitter response towards those hackers who conducted this bitcoin fraud was that it was aware of the security breach, saying that they are investigating on the accounts and added that it had restricted the functionality on the site. Therefore, users might not be able to do anything while they are probing.
What other famous personality views are..?
"A successful attack on your system's servers represents a threat to all of your users privacy and data security," Hawley wrote.
Michael Borohovski, director of software engineering at security company Synopsys, also suspected that this bitcoin fraud might be a distraction for some bigger blunder caused by the hackers. As they were potentially capable of doing anything they wanted to do with.
Dmitri Alperovitch, co-founder of cybersecurity company CrowdStrike, said, "this was the worst hack of a major media platform yet."
CEO of BitTorrent Justin Sun put up a tweet announcing a reward of $1 million for the hackers.
Oren Falkowitz, former CEO of Area 1 Security said Twitter's cybersecurity system for such a blunder. "It's clear the company is not doing enough to protect itself," said
Twitter later confirmation to Users:
Twitter first acknowledged the situation at 2:45 p.m. PT Wednesday afternoon, claimed it a "security incident."And took over the control. Later, Twitter confirmed that hacked accounts are now safe to tweet again. They are still learning more specifics about how the hack went down. Investigation is still going on.
It can be seen as if Twitter is acknowledging here that numerous people appear to have been involved in the hacks, rather than one individual and also that numerous employees were compromised, too. Twitter is not divulging on what tools the attackers accessed or how exactly the attack has been occured but according to Motherboard reports earlier today that various underground hacking circles have been sharing screenshots of an internal company admin tool allegedly used to conduct the account takeovers, potentially by resetting account email accounts and then recovering passwords.
Who was hacked ?
After Wednesday news of accounts hacked, there is a potential fallout from the hack affecting Twitter's usage. There's a concern on Twitter's shares fell 3% in extended trading after news of the hack broke.
Each account found asking to share bitcoin to a certain address, and making them believe in this cryptocurrency scam which simply means " double any payment.
Not a single account is hijacked, here is the list with there account tweets.
Apple's account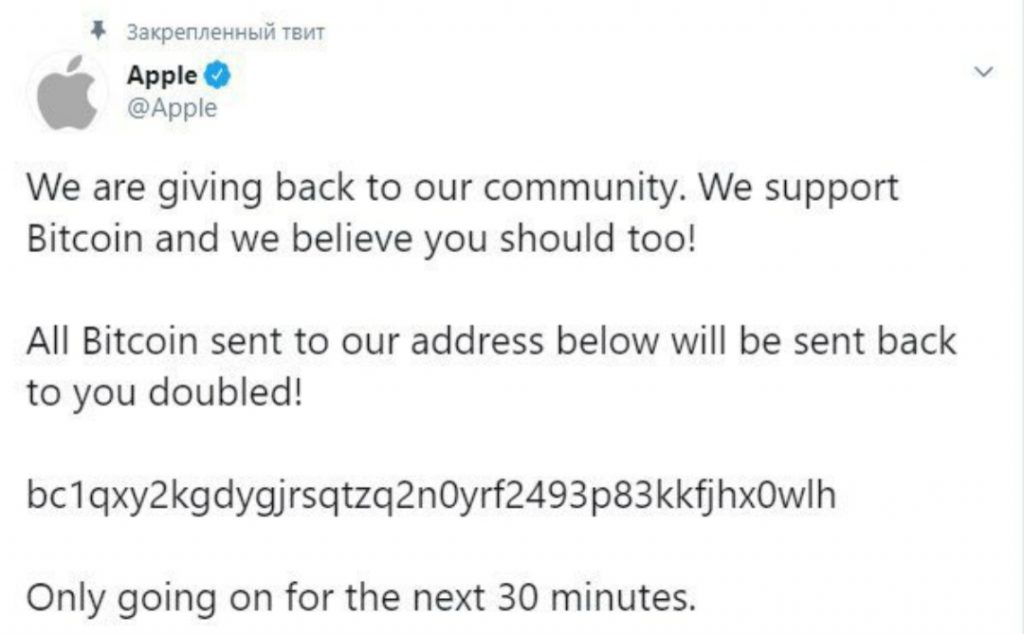 As, it is unfortunate to know that Apple account is one of the hacked accounts. By Wednesday evening, crytocurrency tweet was seen on apple's account too, asking to send bitcoin amount in next 30 minutes. Many high-profile companies including Apple's account known for robust security, somehow fell victim to the scam.
Musk's account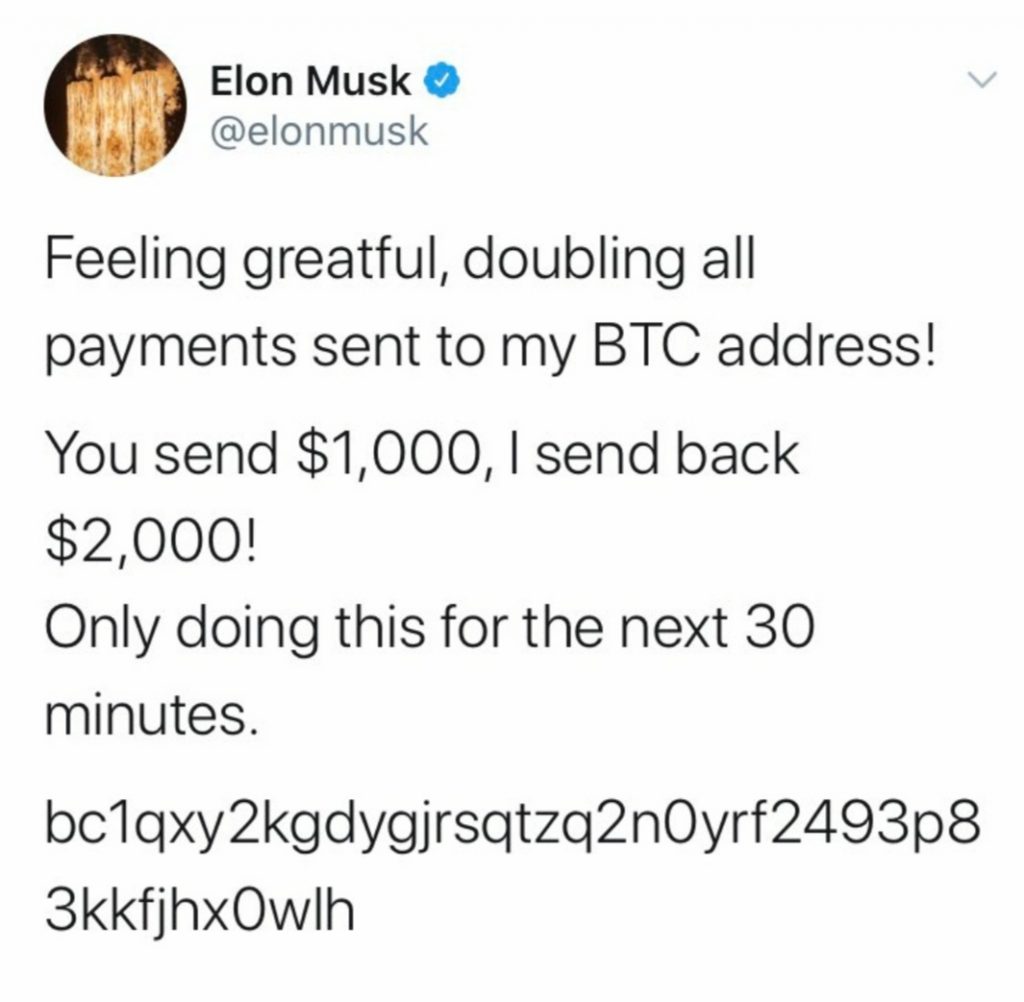 Musk's has history of befuddling tweets, it'd been happened before.There account has millions of followers, verified accounts. Now the problem is , so many people have been trapped in this ruse. Therefore, they all are asking for there money back.
Barak Obama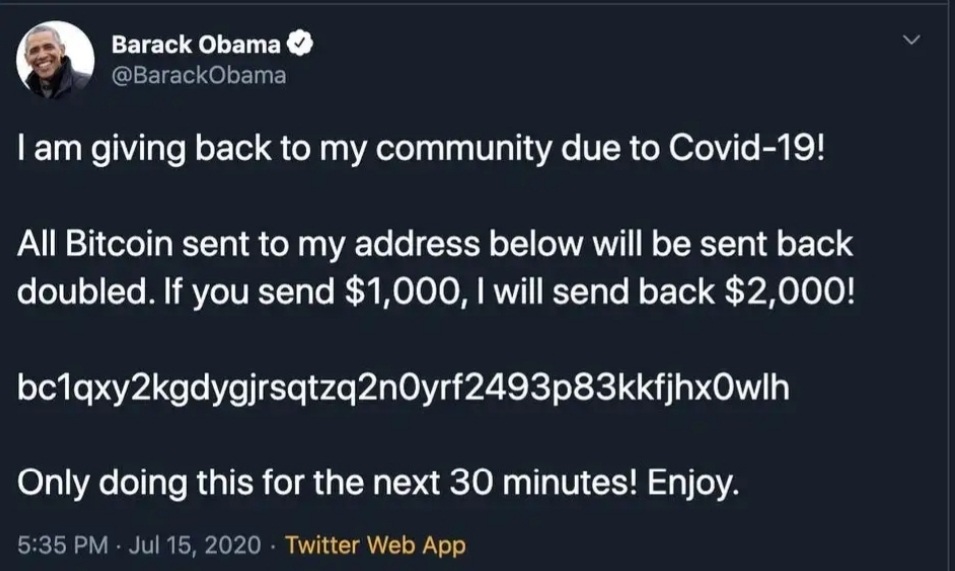 There are accounts of political figures who fell in trap of this cryptocurrency scam, Barak obama, who served as the president of America. He too has reported this account hacked activity.
Bill Gates
Bill Gates is one of the several high-profile figures whose accounts appeared to be infiltrated by cryptocurrency scammers. The messages appear to employ a common tactic used to trick someone into shelling out money by promising to send a bigger sum in return for a payment.
Kim Kardashian, Uber accounts and many other high profile People's on twitter , hijacked by hackers.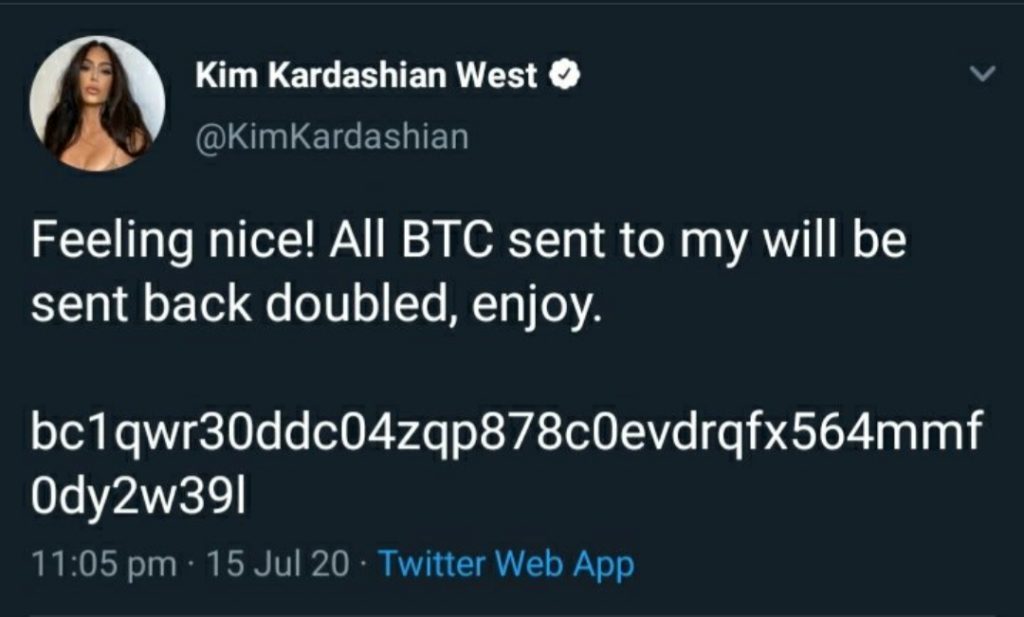 It's been said before that these hackers might be having some plans . They could've done worse but didn't, what behind this cyber attack is oblivious to everyone. As twittersupport tweets are confirming to investigate in it. Hope, we could find who was behind all this. People who brought it and fell as a prey , should get justice anyway.