Top 12 strongest Aot female characters .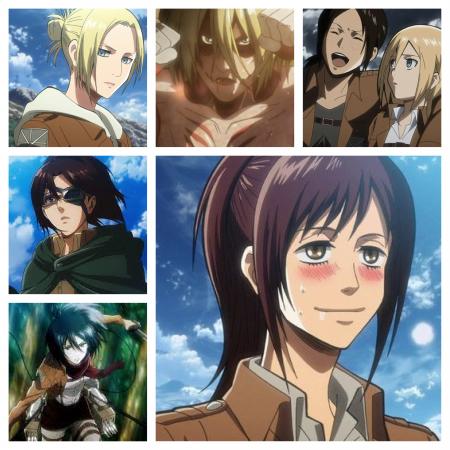 Top 12 strongest Aot female characters :
In attack on titan anime women are considered as the strongest and the most well written characters. That's what makes every female character of AOT is beautiful in there own way. Isayama is a legend in an anime history. At such young age , he wrote an amazing masterpiece we are thankful for. Specially, the female characters beautiful, amazingly well written, each had their own development. However, some had so much painful back stories, some are dead now . But, they all are the amazingly inspirational characters . Without further ado, let's discuss top 12 strongest female characters of AOT.
Sasha Blouse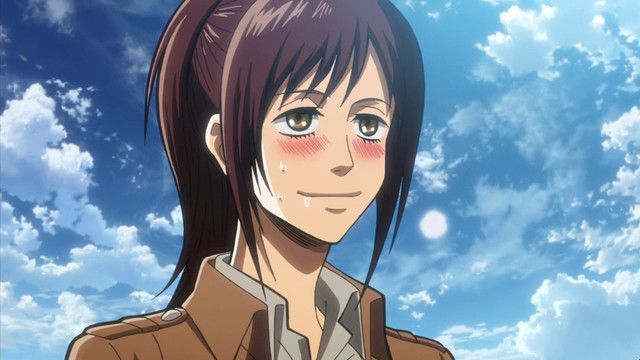 Sasha has also a really cute name 'potato girl'. The fandom gave her this name based on her foodie personality . So compulsive in her desire to eat, she had proven willing to steal food from the infantry stores. Initially, Sasha was somewhat timid and prone to make mistakes when under stressful situations. Also, During times of great stress, and food was often the only thing on her mind when at ease. She is drawn beautifully in anime. She is one of the most beautiful Aot female character.
Gabi Braun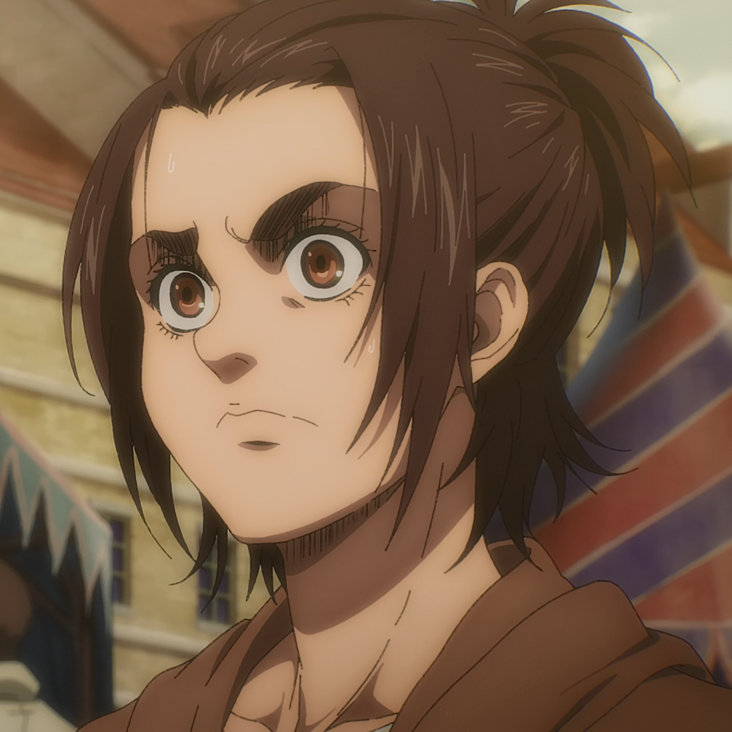 It seems like too much people mistake the notion of a "well-written character" and a "likeable character". Gabi isn't the most likeable character, but she's one of the best written character of the whole manga/anime in my opinion. She has human flaws that makes her interesting, and she even have some admirable traits (bravery, strong will and energy, sociable with her friends and family).
Moreover, she is exactly who Eren would be if he was born in Liberio. Gabi joined army and wanted to inherit armored titan. She had shown excellent strategies and one of the strongest female characters in the series. Also, included among the Top 12 strongest Aot female characters .
Pieck Finger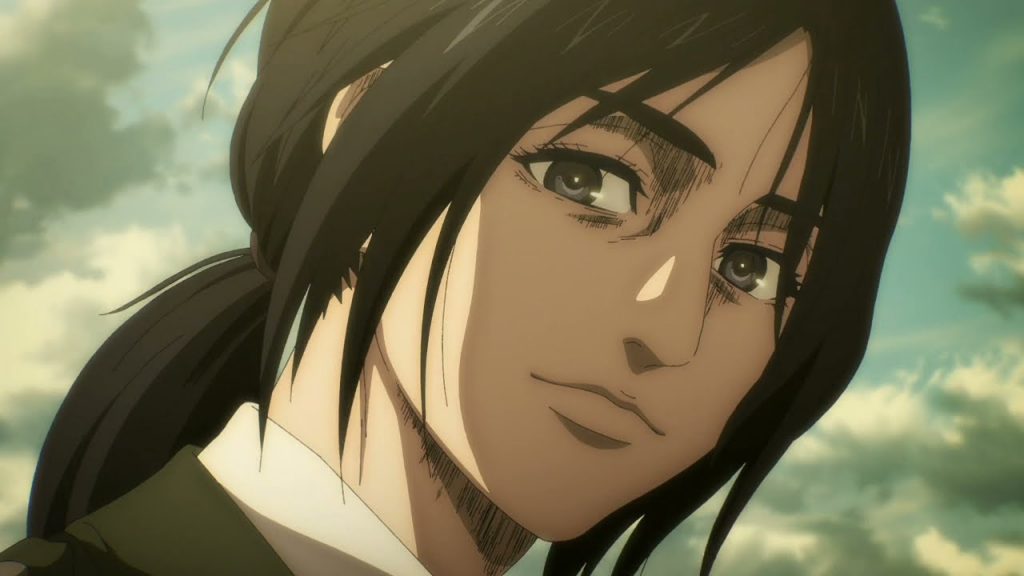 Pieck is the inheritor of the cart Titan. She is one of the most competent characters and probably the single most effective among the marleyians. Moreover, she is considered the prettiest character in aot after Mikasa.
She is lauded for her intellect and ability to quickly deduce a situation. One of the strongest female characters. She faught with so may characters displaying her strategies during fights.
Annie Leonhart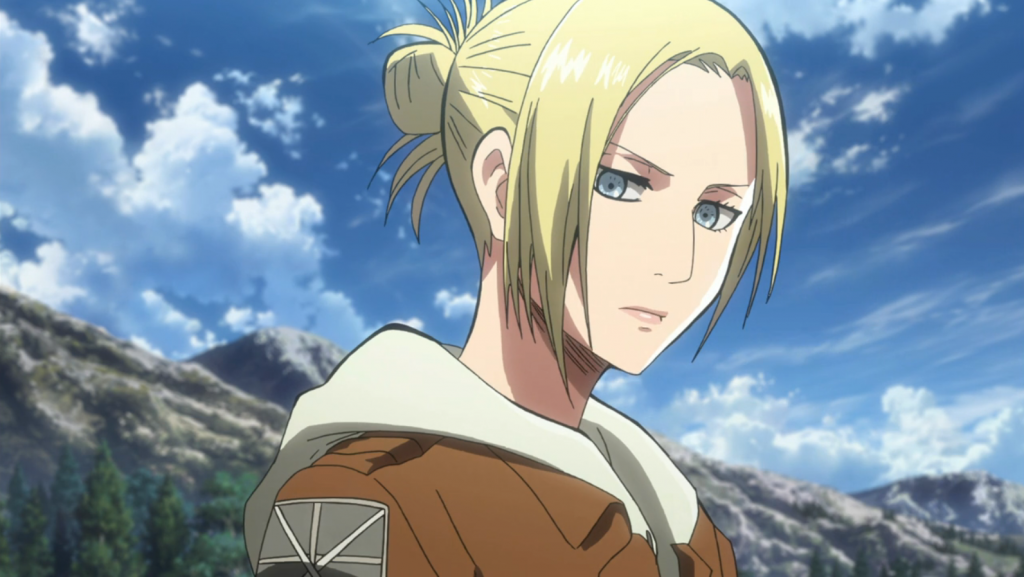 Annie Leonhart is a titan shifter. She is already the strongest characters in her human form. She is cold , introvert, and a fearless warrior. Annie's characters was so well written that fans still applaud her character. Moreover, her skills are exceptional. She has excellent combat skills, endurance abilities. She is considered strongest as she was really difficult to fight even for Levi Ackerman, for instance.
Mikasa Ackerman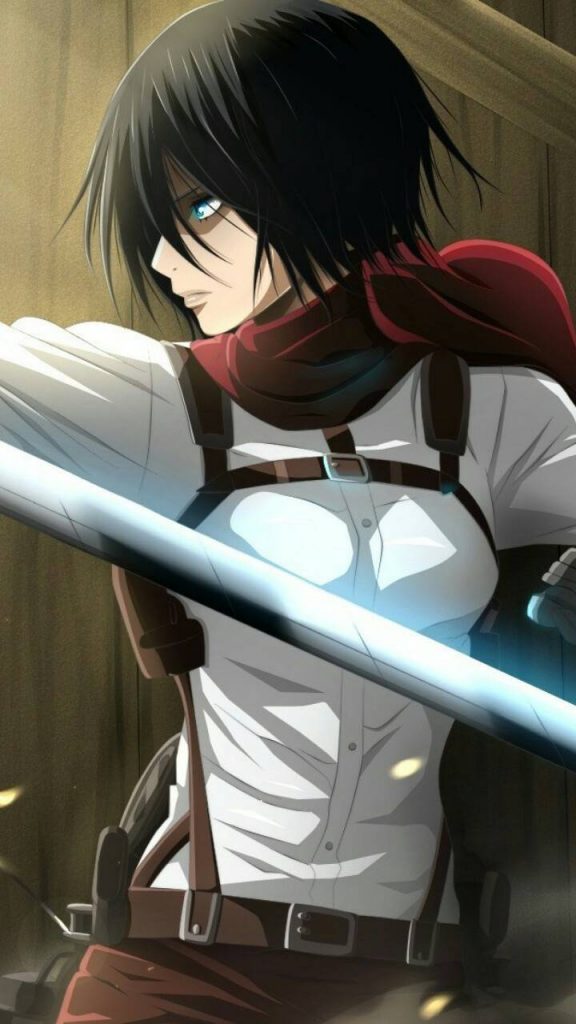 Mikasa was a normal girl until the age of 9 when three robbers killed her and kidnapped her. When Eren came to her rescue, her dormant power. She was the most skilled member of the 104th Cadet Corps and became one of the most respected soldiers in the Survey Corps. As the manga is almost over, she is still one of the most powerful characters.
Historia Reiss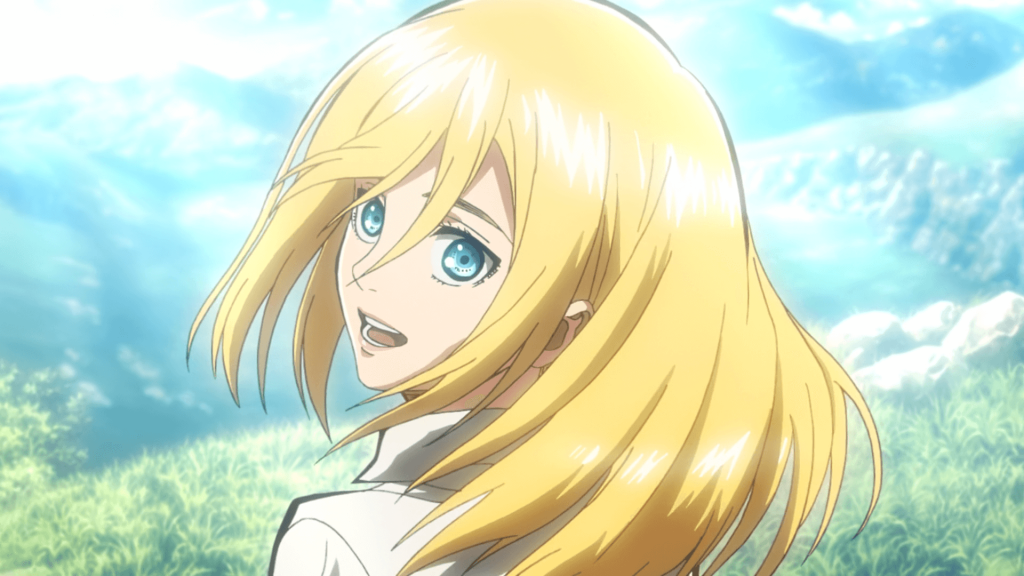 Although Historia isn't as good as the rest of her Survey Corps friends, she's strong enough to kill a Titan, at the very least. She always believed herself to be socially incapable, so she was extremely kind to others to make up for her lack of charisma or comfort in social situations,Over the course of the series, Historia has managed to bring down three of the massive Titans. Historia has managed to kill only one of them.
Historia is proof that there can be many different types of people in one personality. once she revealed her true identity, she also revealed her strength that she had been hiding all along. How everything she had been through made her stronger. How she is capable of doing even the most difficult thing such as becoming Queen and ruling a civilisation.
Frieda Reiss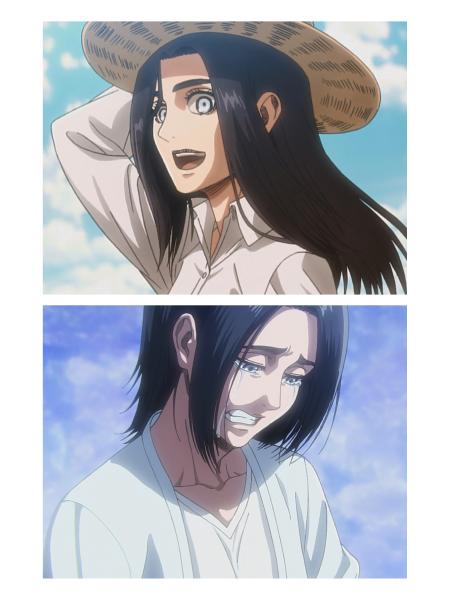 Another wonderful woman from SNK.It's a shame that Frieda didn't have a bigger role. She would have continued to be of great support to Historia. She was such a loving and caring sister.That Frieda's sacrifice wasn't in vain. That she makes things better. Just as Frieda would have done if she had had a free choice.
Hange zoe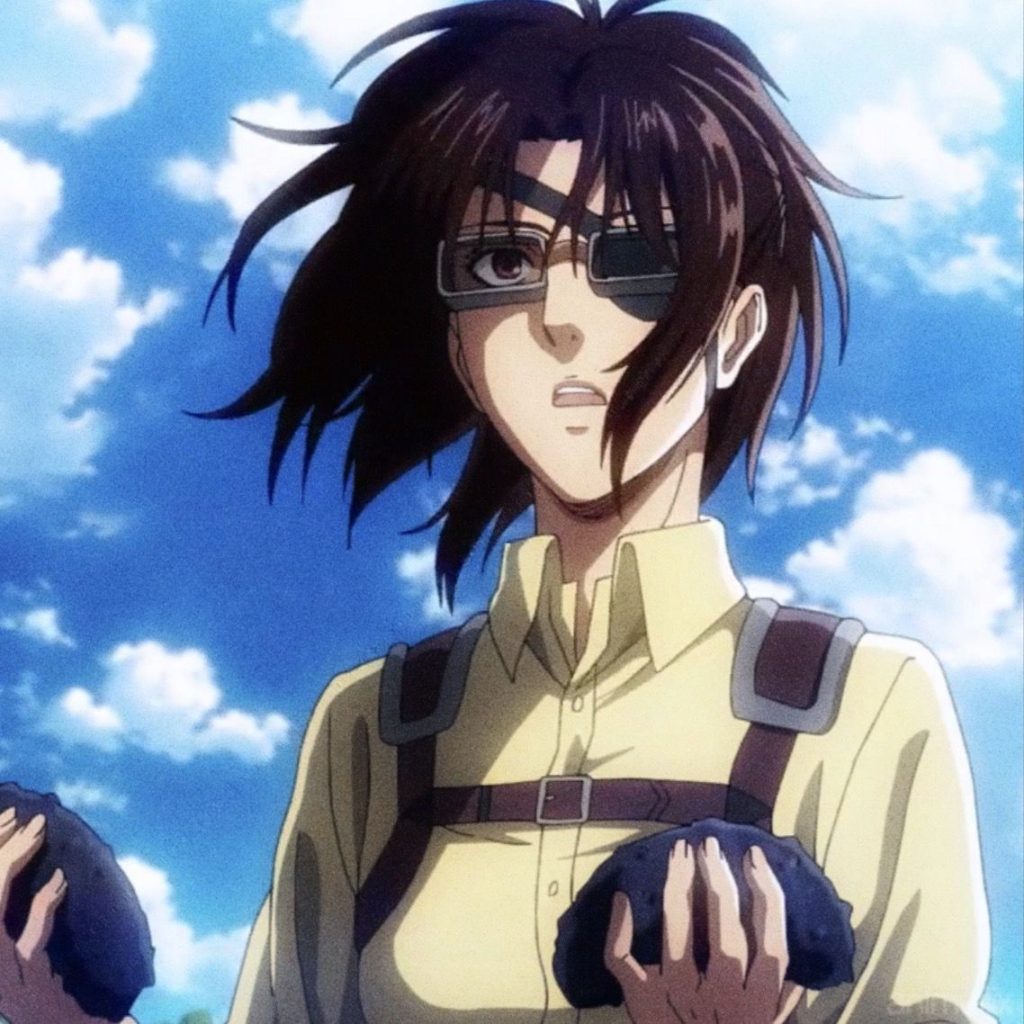 She is emotionally intense and energetic.Hanges in general is also very extraverted, outgoing, and incredibly involved in the activities of her comrades.she was like a child before Erwin's death, after that death, because the pressure suddenly occurs on her shoulder and Moblet gone. Hange was undoubtedly the strongest commander of the survey corps .
Petra Ral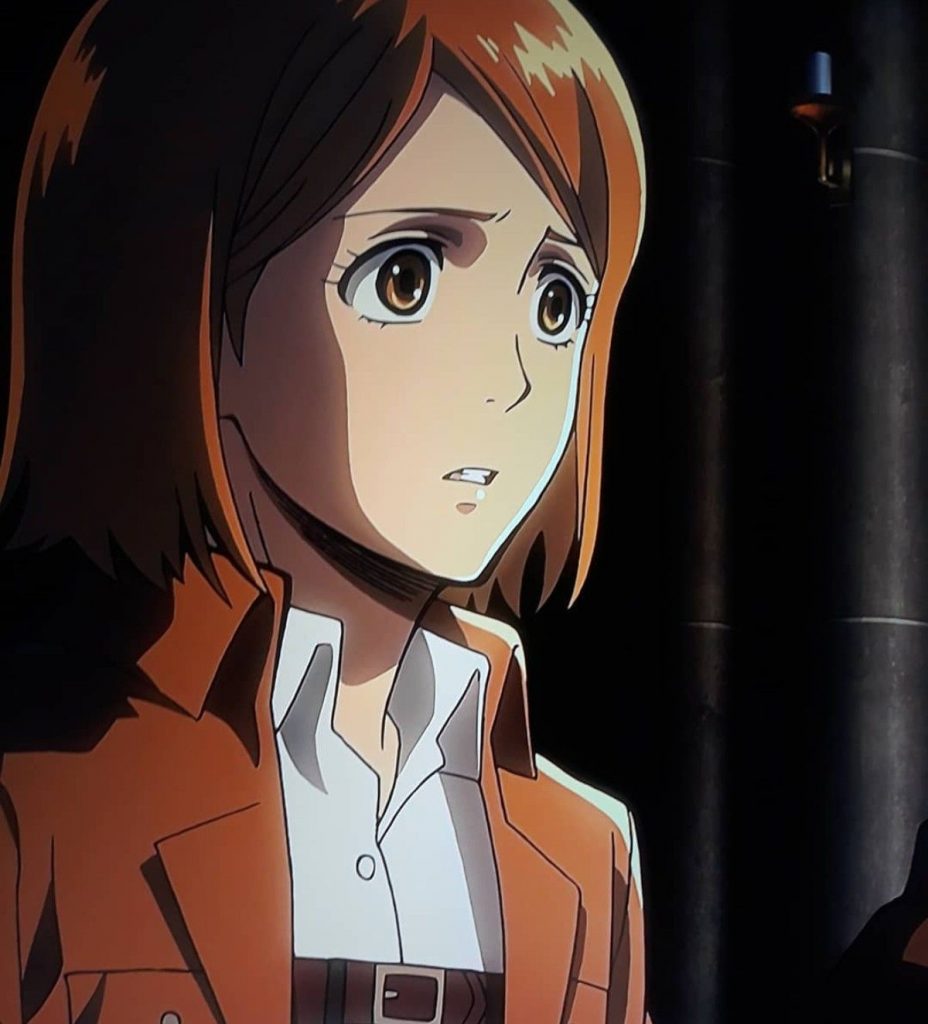 Petra was a member of Levi Squad who had 10 kills and 48 assists. She served as an hand-picked soldier of the Survey Corps by Levi Ackerman placed in the Special Operations Squad. She was one of the most caring members of the group and always put her faith in her comrades, especially Levi. Her story and her personality was too good that it pains to see her dead. She was definitely the strongest soldier in the series.
Ymir ( The jaw titan)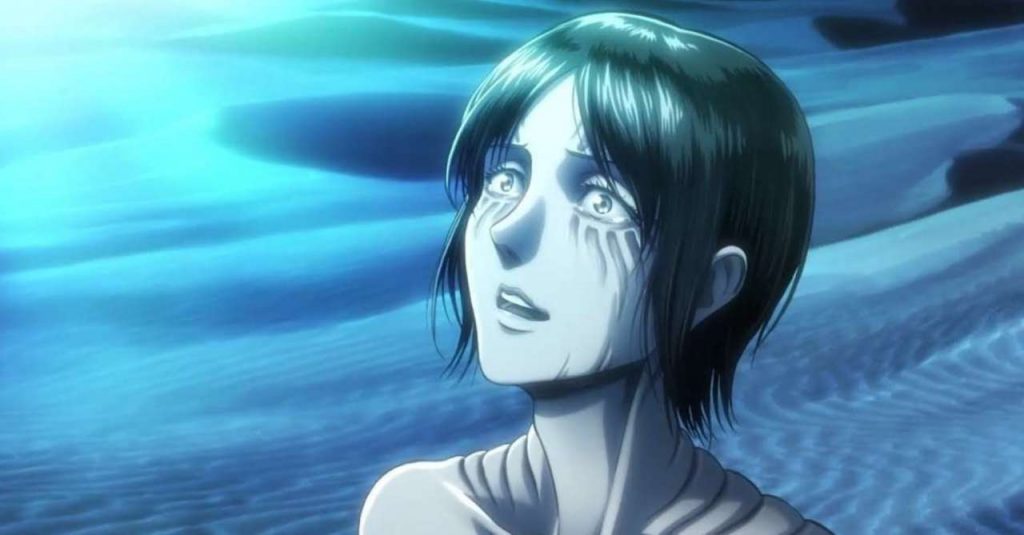 She as a side character achieved what Eren could never find in his entire life. Because she chooses to live by herself. Her intelligence is really underrated only by listening to one conversation ymir understood about a "lost" member of the royal family. Also understood Historia, helped her getting over the old Krista. She was always beside her.
She's really analytical, when reiner kidnapped eren . She's aware of what's happening almost every time. After all this, Ymir knew what good or bad can happen.
YELENA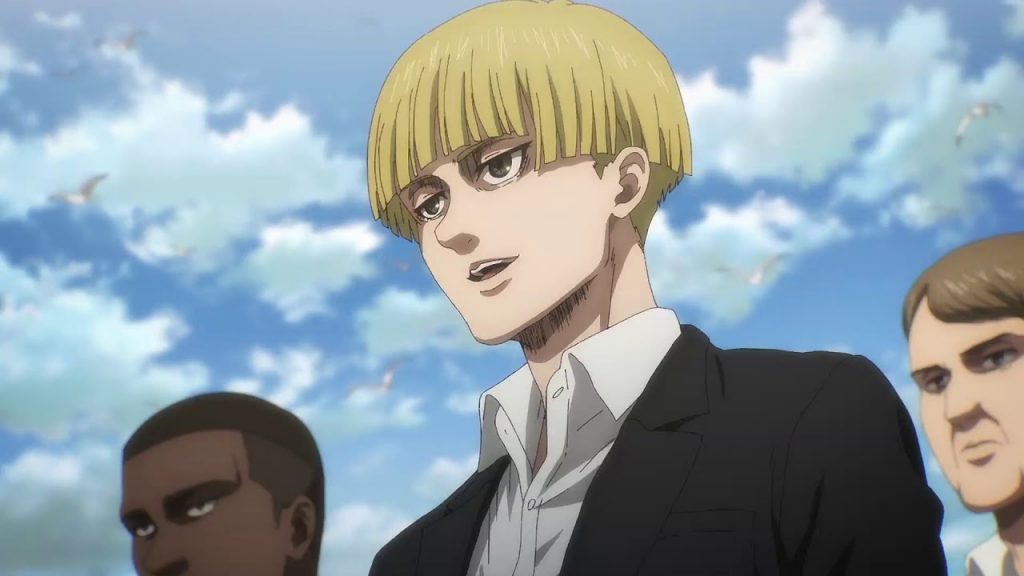 Yelena is the leader of the anti – Marleyan volunteers working under zeke yeager. she seems to be very obediant and is idealizing zeke to the level of fanaticism.the way she was playing game with everyone made one thing clear for sure. That she is quietly one of the most dangerous character in attack on titan . she is a master mind, she is as smart as Armin . Also, considered as one of the strongest female character in aot.
Ymir fritz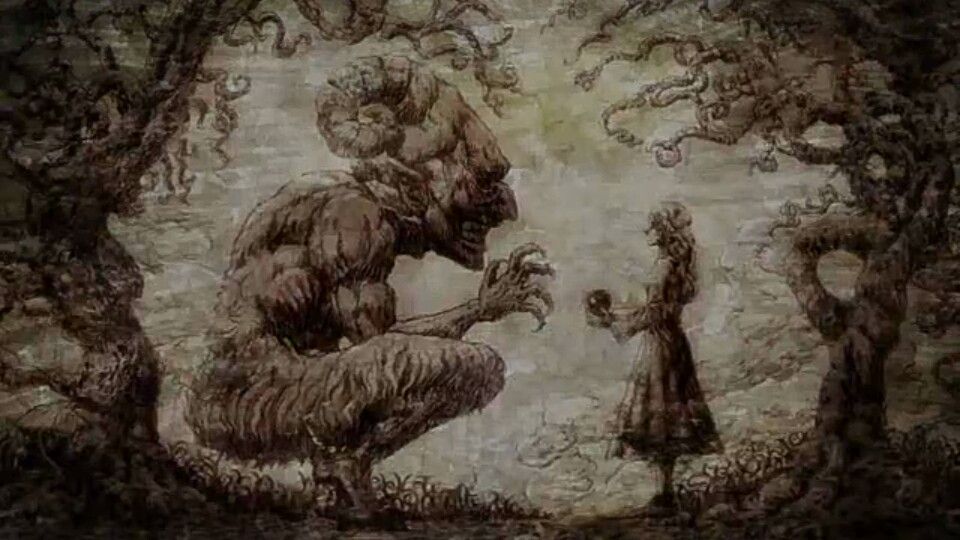 Ymir was the first person who obtained the power of the titans and the progenitor of the nine titans. she was a slave of the eldian king fritz . The king abused her powers for his sake. the powers she had used to build bridges and to bring prosperity to eldia. She died protecting the king from an attack. Later , her childeren ate her corpse to divide the strength and power she had. The power of ymir ould have changed the fate of the world, but she chose to spend 1000 of years alone. She was undoubtedly the strongest character in the attack on titan series.
Lara Tybur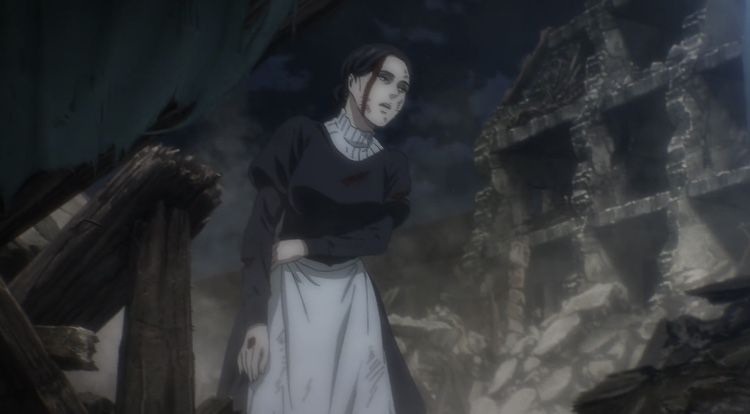 Lara was the inheritor of the war hammer titan. The way she fought with eren and almost killed him without any actual experience of fight. She definitely made everyone worried . she was awesome while she was fighting. Additionally, her special abilities of titan made the fight pleasingly amazing to watch. Undoubtedly , she is among the top 12 strongest Aot female character.
i hope you enjoyed reading this blog.
people also search for :
https://ziontutorial.com/top-25-anime-that-need-more-recognition/
Tagged:
Attack on titan strongest characters