Signs of Inevitable Third Wave of Corona
Introduction:
There is already enough chaos and grief in the whole country caused by the first two waves of the lethal pandemic virus Covid-19. But it does not seem to be enough for the homicidal virus. Experts and scientists have predicted that there is going to be another wave of the virus attack and it is going to be more deadly and dangerous than the first two. They have also mentioned that this time the victims are going to be children under eighteen years of age. No one knows about the signs of this inevitable third wave of corona. And what we have done to receive such a huge and brutal punishment, but all we seem to know is that the virus attack is horrible, and it is going to get bad with each passing day, and yet we don't take enough measures to protect ourselves, resulting in greater loss, for us and our loved ones. Even today, I am seeing people who are wandering in the streets without wearing masks, they all think of themselves as the super hero, but a real super hero is someone who protects his family, not someone who is being a threat both to the family and the society.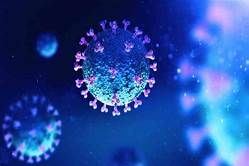 Third Wave:
Dr. Randeep Guleria, chief of All India Institute of Medical Sciences, told that a third wave is inevitable in India and he expected it to hit the country in six to eight weeks. But Dr. Vijaya, virologist and retired IISc professor of microbiology has stated that, "there is no scientific data or any technical basis to predict a fresh surge. However, what we need to be more careful about is the possibility of the receding present wave getting aggravated by people throwing caution in the wind". Many scientists are talking in favor of Dr. Vijaya, while some are in favor of Dr. Randeep. There are many controversies that declare that there might or might not be a fresh surge, but as responsible citizens we have to be much more careful about the things around us.
Variants of Virus:
Dr. T Jacob John said there will be no third wave in the country unless an altogether new variant of the novel corona virus emerges. He said that the present variant cannot create a new surge. "Delta and delta plus variants are more or less the same with a slight variation. These variants are on the ebb. By the end of July, the pandemic will be converted into an endemic with lower infectivity before declining further. With an effective vaccination strategy we can get rid of Covid-19 this year", said Dr. John. His words give us immense hope, but we have to be careful and mask ourselves from danger by using effective methods and proper sanitation.
Delta Plus Mutation:
The number of Covid-19 cases in the country is gradually declining, but the new strain which is also called as the delta plus variant is being detected in many parts of the country becoming a major source of concern. With several states easing their lockdown rules and opening their border line, it is most likely helpful for the new variant to possibly become the reason for the third wave. Experts claim that the new delta variant AY.1 is characterized by the acquisition of K417N mutation. It is a mutation of the Delta variant that India's second wave of corona virus. In India the government has officially declared that the new delta plus variant is a 'variant of concern'.
Variant of Concern:
The delta plus variant is a mutant of the delta virus, and it is officially declared in India as a 'variant of concern'. It means that it is more transmissible, has a stronger binding to receptors of lung cells, and potential reduction in monoclonal antibody response. As of now, India is one of the nine countries where the Delta plus variant has been detected. The other countries are United States, United Kingdom, Portugal, Switzerland, Japan, Poland, Nepal, China and Russia. Health experts are concerned about the transmissibility rate, given that many new cases of the new variant of concern have been identified in parts of India, many are concerned whether the new strain can dodge the immunity provided by both vaccine and earlier infection or not. However, Prof. Sahid Jameel former INSACOG member says that there is no solid evidence to suggest that the new variant is more transmissible than the others.
Monoclonal Antibody Therapy:
Monoclonal antibody therapy is used to treat patients with mild to moderate Covid infection and have chances of developing severe infection. Monoclonal antibodies are clones of the antibody that that targets one specific antigen. They are artificially created in the laboratory and bind to the spike protein of the SARs-COV-2 virus, blocking the entry to the healthy cells and protecting the body from the same. However the scientists have said that the mutation in Delta variant of SARs-COV-2 can resist monoclonal antibody therapy used in the treatment of Covid-19 patients. Many professionals and health experts have shared their concern and fear regarding the new variant triggering a possible third wave. We people have to stay strong and protect ourselves from the impending danger that is looming above our heads.
Prevention of Third Wave:
On Tuesday, the government said that the Delta plus variant has been detected in about 22 cases in Maharashtra, Kerala and Madhya Pradesh. The union ministry has warned the three states and has advised, the chief secretaries of the states to take up immediate containment measures in the states as identified by INSACOG, including preventing crowds and intermingling of people, widespread testing, prompt tracing as well as vaccine coverage on priority basis. This variant has been found to be deadlier and capable of causing more severe Covid-19 cases leading to higher rate in hospitalization. Staggered opening of market places and other public places and offices can possibly stop overcrowding of people. The management has to opt for staggered timings to prevent people from getting infections. We should not commit the same mistake that we made during the retreat of the first wave. We should be more careful and follow SMS (Sanitization, mask and social distancing) to protect ourselves from the Delta plus variant.
Threat for Children:
Until now the infection rate among children was comparatively low, but with the threat of the third wave looming over us children are most likely to be infected than adults. It has instilled a permanent fear among people as it is a threat that will have a huge impact on the children. Children are susceptible to the infection just like the adults are. They are generally asymptotic or may have less impact. A U-shaped curve of severity has been witnessed in children- infants below 1 year of age and adolescents between 10 and 14 years. They might be at a higher risk of developing the severe infection. In adolescents there is also the risk of developing multi-system inflammatory syndrome (MIS-C) after two-six weeks of Covid-19 infection.
Precautionary Steps:
The third wave is a major threat for children, when compared to the adults thus here are some simple precautionary steps to keep them away from the pandemic mutant virus. They are as follows,
Don't let your children out of the house unnecessarily.
Don't let them out without proper protection.
Always keep them clean and ask them to wash their hands every now and then.
Give them healthy food and avoid junk food.
Teach them how to maintain social distancing.
If you detect any symptoms like mild fever, cough or nausea, take the advice of a doctor and treat them at home with proper care.
Don't assume things; if you are paranoid take the advice of a doctor. Only give prescribed medicines.
Give them plenty of water and keep them hydrated.
Steam therapy twice a day is proven to be helpful.
Keep your children safe with you and do not let them out for any reason.
Conclusion:
We have already witnessed two strong and deadly waves of corona and we know how much damage it could cause, if we are unprepared. Let us not make the same mistake, not this time and let us be safe and ready to face the possible third wave of the pandemic virus. This task cannot be done only by the government; we have to put in our efforts by wearing mask and following SMS (Sanitize, mask and social distancing). So people, let us be together in this and help the government in getting rid of the virus that has been ruling us for nearly two years. Brace yourself for the fight with the help of vaccines and be a good citizen and follow the rules.
-Devimanju Mohan.
Tagged:
children
corona
Covid-19
Thirdwave