Stanford University's Free Courses Program The Top 6 courses that you must enroll in are listed below.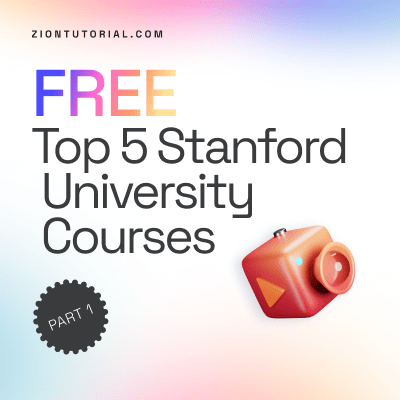 Hey guys hope you are doing well, And in today's article we will discuss the top Top 5 Stanford
University Courses. Which are absolutely Free of cost. I have mentioned the top 5 free courses below with the link. The Top 5 Stanford University Free Courses.You Shouldn't Miss this courses because its absolutely free of cost.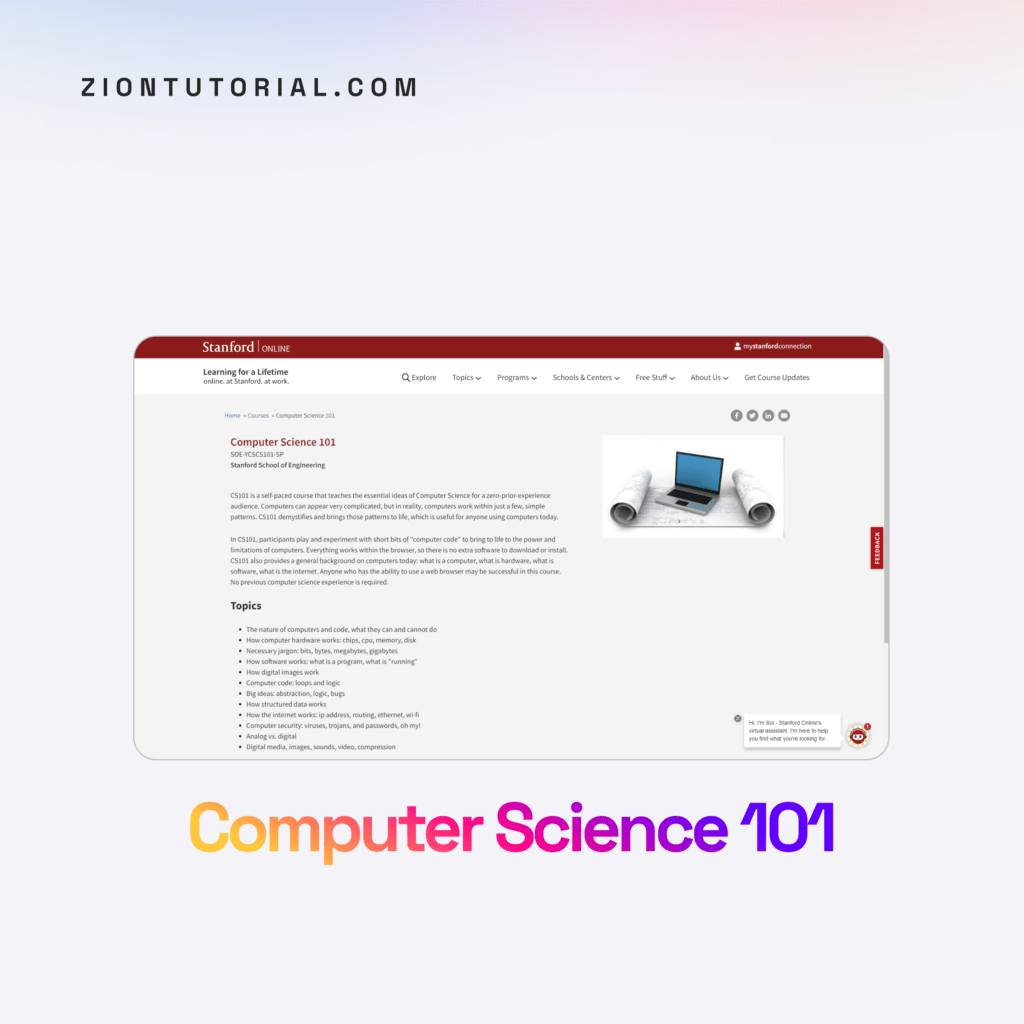 This is the first course out of 5 course Computer Science 101. This Course For students with no prior computer science knowledge, CS101 is a self-paced course that covers the fundamental concepts of computer science. In this course, you will learn about the essential ideas of computer science for an audience with zero prior Knowledge.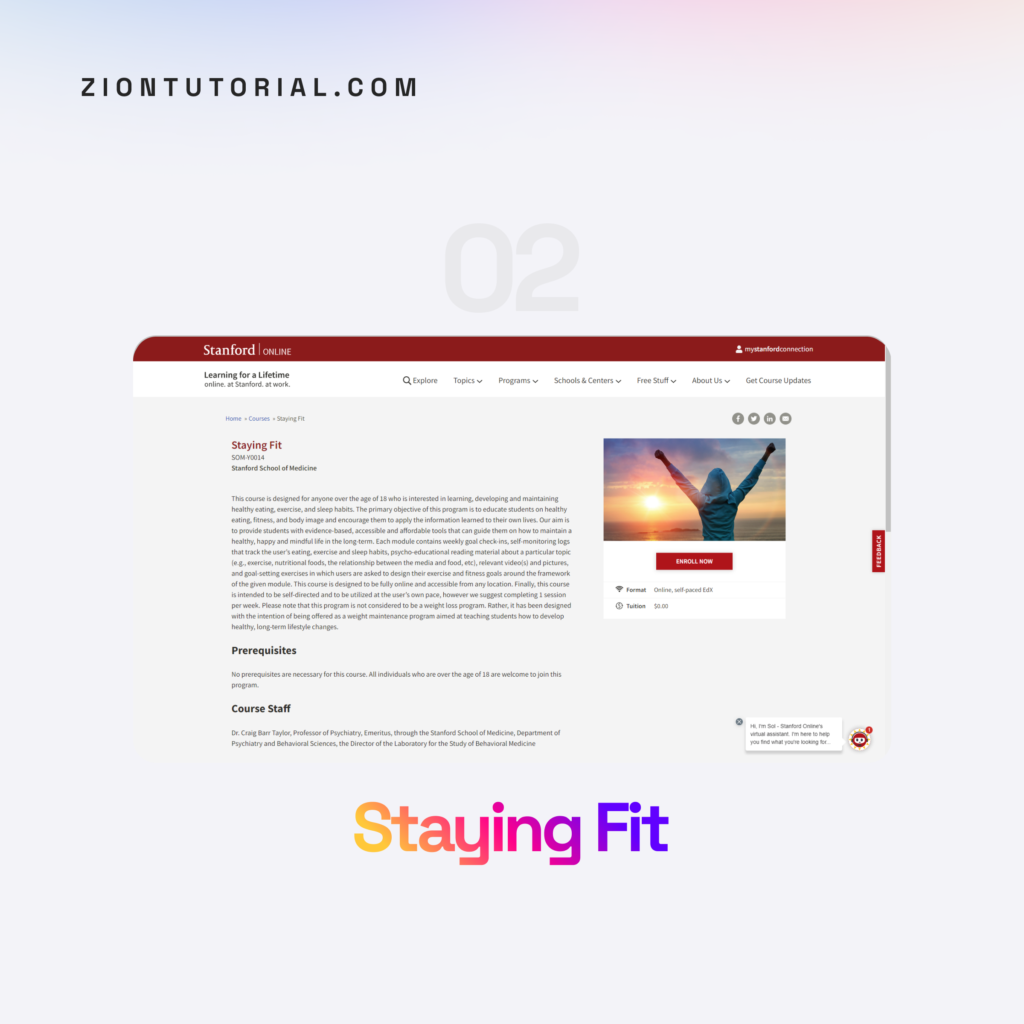 We are in the second free course which is all about developing and maintaining healthy eating, exercise, and sleep habits.No prerequisites are necessary for this course. All individuals who are over the age of 18 are welcome to join this program.
---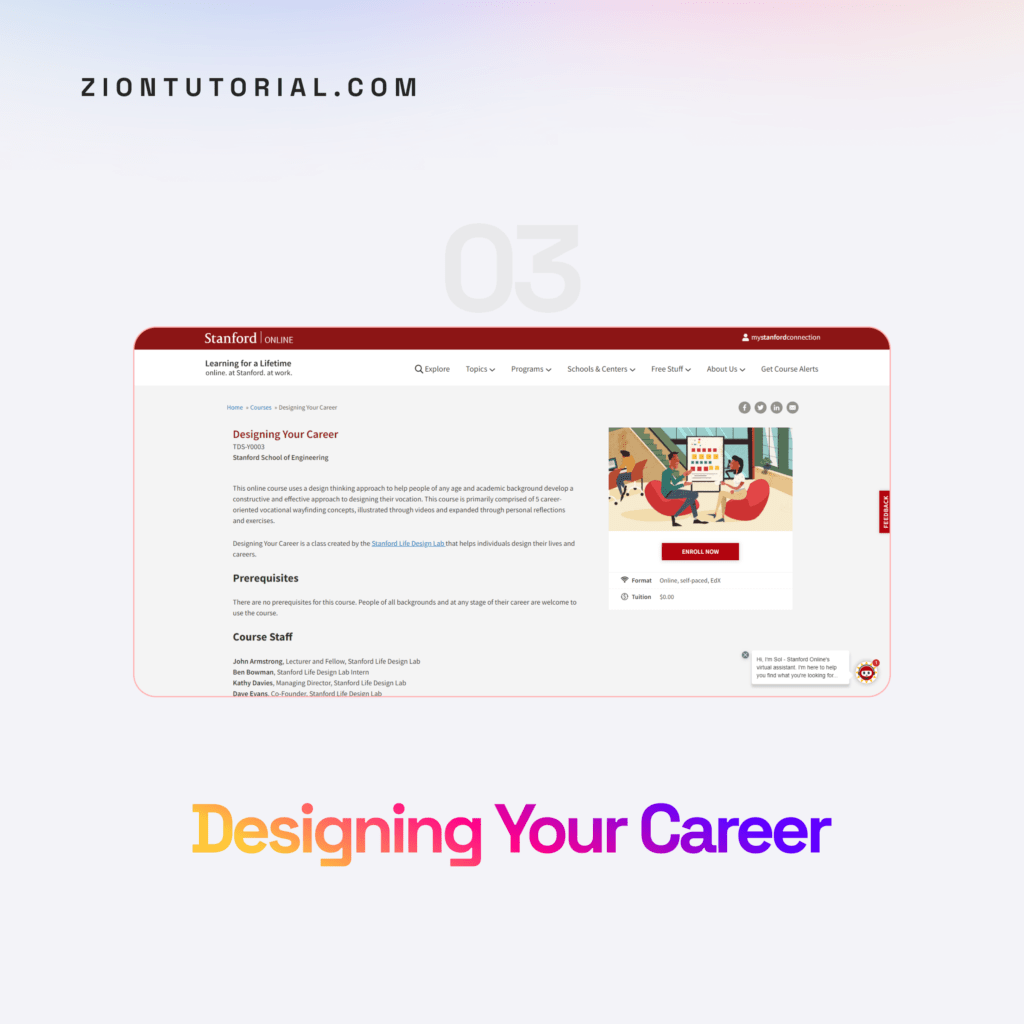 We on the third course which is all about design thinking approach to help people of any age and academic background develop a constructive and effective approach to designing their vocation. This online course uses a design thinking approach to help people of any age and academic background develop an effective approach to designing their career.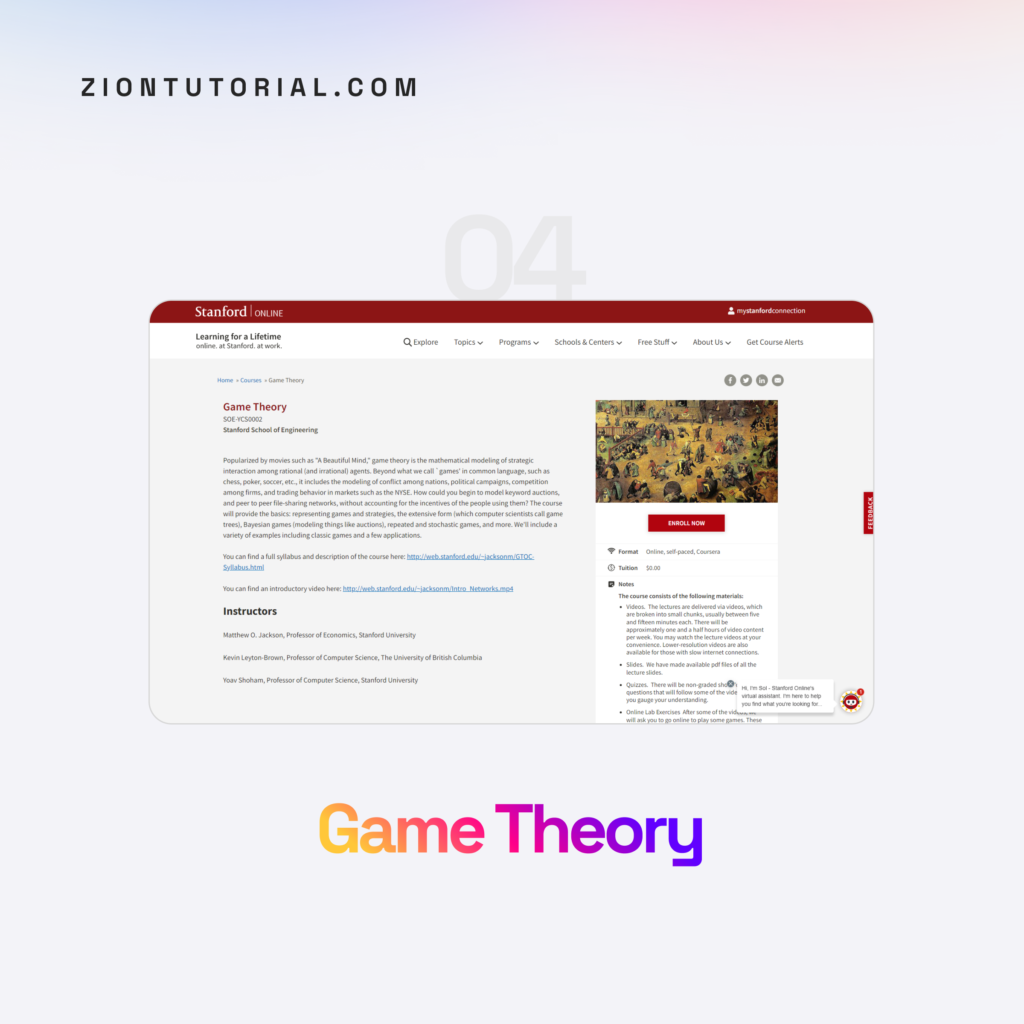 We are currently in the fourth course, which focuses on Game theory is the mathematical modelling of the strategic interaction of rational (and irrational) agents, and it has gained popularity because to films like "A Beautiful Mind." Beyond what we often refer to as "games," like chess, poker, soccer, etc.
Our social and professional life are dominated by social networks. They are essential to the trading of various commodities and services and play a key role in the dissemination of information about job opportunities. They have a big impact on what we buy, how we vote, what languages we speak, whether or not we become criminals, how much education we get, and how likely we are to succeed in our careers. Understanding how social network structures influence behaviour, which network structures are likely to evolve in a society, and why we organise ourselves as we do is crucial given the myriad ways in which network structures affect our wellbeing.
People are also reading: