Milkha singh dies of Covid – 19 Cremation ceremony at 5 pm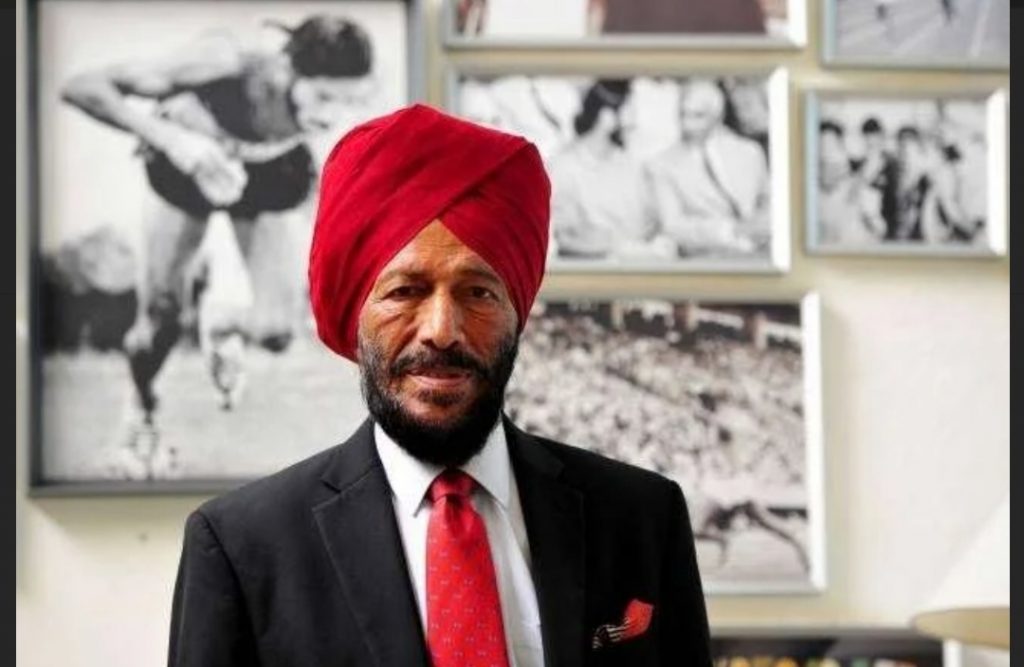 Legendary Indian olympian Milkha Singh succumbed to post covid -19 complications . His cremation ceremony will be held at 5 pm today. The conditions worsened on the Friday Evening. Doctors confirmed that his oxygen saturation level dropped and also had a fever.
Milkha Singh discharged from the hospital after tested Negative.
He was positive on May 20, and was brought to the private hospital in Mohali, Punjab on May 24. After testing negative, he was finally got discharge from the hospital on May 30 .
When his condition got worst on June 3 , Immediately brought to the Nehru Hospital Extension at PGIMER . After a long battle with covid , he breathed his last on Friday Night of July 18.
Milkha singh dies of Covid – 19 Cremation ceremony at 5 pm
Milkha singh wife also died due to covid .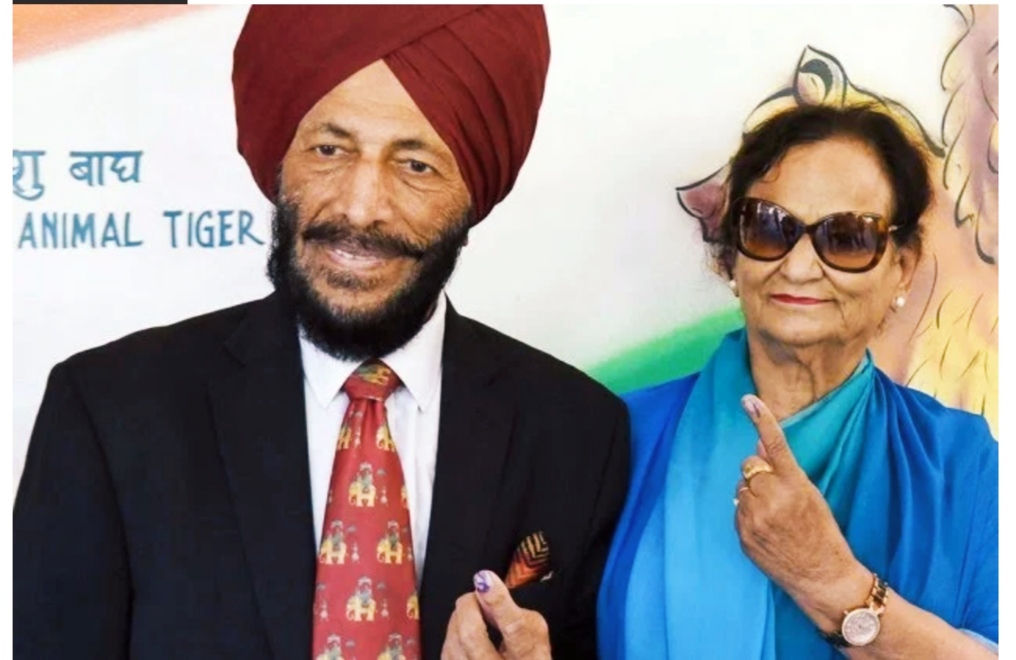 Milkha Singh's wife Nirmal Kaur also died due to complications related to Covid. She was the former Indian women volleyball team captain, died on June 13. He could not attend the cremation of his wife as he was himself positive and in the ICU at the PGI. They both died in between the gaps of 5 days.
Milkha Singh son's statement :
The statement issued by the son, Jeev Milkha Singh said, "It is with extreme sadness that we would like to inform you that Milkha Singh Ji passed away at 11.30 pm. on the 18th of June 2021. He fought hard but God has his ways and it was perhaps true love and companionship that both our mother Nirmal ji and now Dad have passed away in a matter of 5 days. We are deeply indebted to the doctors at PGI for their valiant efforts and the love and prayers we received from across the world and from yourselves.''
Narender modi showed condolences on twitter .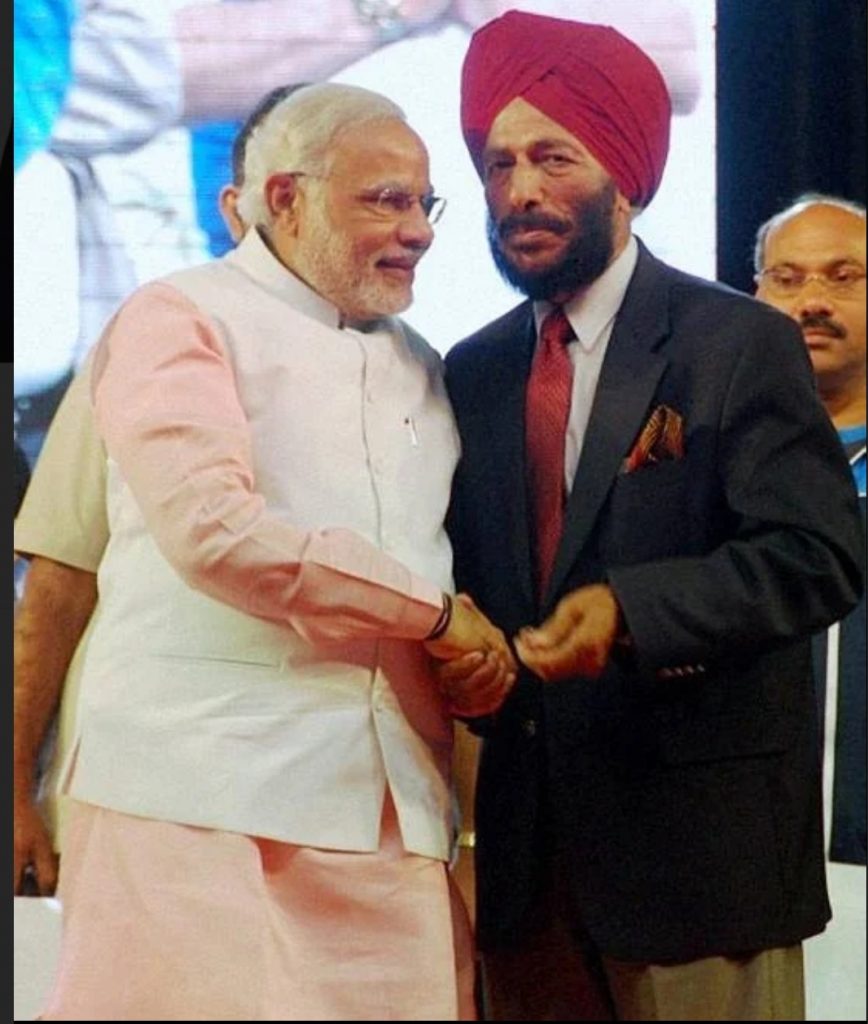 The entire country paid glowing tributes to the legend. Prime Minister Narendra Modi tweeted his condolence message.
In the passing away of Shri Milkha Singh Ji, we have lost a colossal sportsperson, who captured the nation's imagination and had a special place in the hearts of countless Indians. His inspiring personality endeared himself to millions. Anguished by his passing away.
He also added
I had spoken to Shri Milkha Singh Ji just a few days ago. Little did I know that it would be our last conversation. Several budding athletes will derive strength from his life journey. My condolences to his family and many admirers all over the world.
Celebrities on Twitter :
Many celebrities came forward to show their condolences to Milkha singh on twitter. When they got to know about Milkha singh dies of Covid – 19 and his Cremation ceremony at 5 pm
Virat Kohli
legacy that inspired a whole nation to aim for excellence. To never give up and chase your dreams. Rest in Peace . You will never be forgotten.
Sanjay Dutt
You always made our country proud… India has lost a legend today. My thoughts and prayers are with the family ??#MilkhaSinghKing
Mika Singh message
The honourable pride of nation flying Sikh #MilkhaSingh is left us due to covid ..May God bless his soul rest in peace.. he will be remember forever as legends never die … bole so nehal sat sri Akal..
people Also search for :
https://ziontutorial.com/yet-another-strong-mutant-of-covid-strain-in-uk-covid-19-sars-cov-2-variant-vaccine/
Tagged:
Milkha Singh died of covid 19
milkha singh dies
Milkha singh dies of Covid - 19
milkha singh dies of covid 19