Mentoring YUVA – New Scheme to Encourage Young Writers
Introduction:
#Indialetsread This hash tag is becoming popular among the young citizen of our country. Reading and writing books have always been served as a stress reliever for everyone. If you ask me, I would say there is a writer in every single person. All you have to do is to bring that writer out and write what comes to your mind and let the world see what you think. But not everyone can become a successful writer, with only their imagination and words. It needs fluency in language and grammatical expertise to become a successful writer. Thus, our government has taken the necessary initiative to bring out the talented and hidden author in every young citizen of India. Under the dynamic leadership of Honorable Prime Minister Shri. Narendra Modi, the National Education Policy 2020 has taken effective measures to emphasize empowering young minds and also to create a learning eco system that can nurture learners for future leadership goals.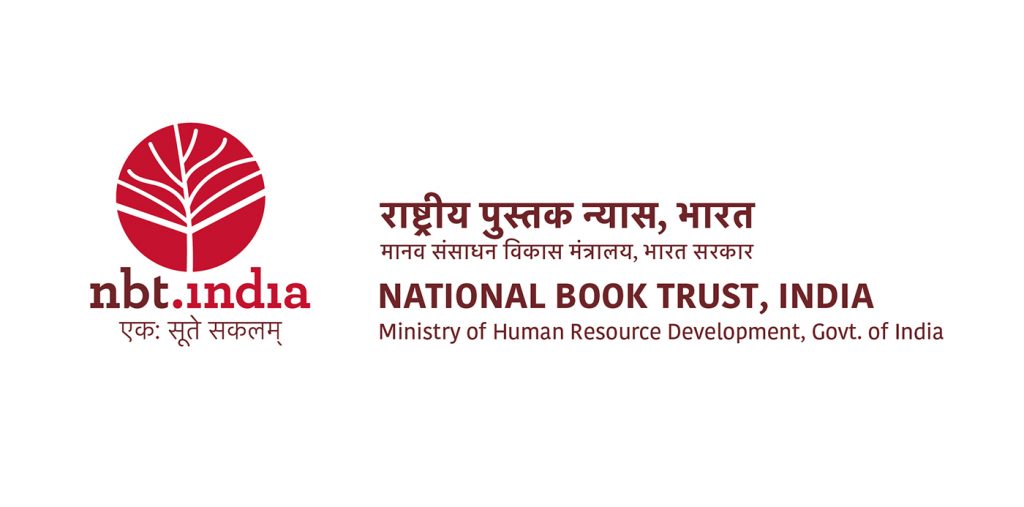 YUVA:
To achieve this goal, and also to commemorate India's 75 years of Independence a national scheme called YUVA – Prime Minister's Scheme for Mentoring Young Authors has been announced this year. This scheme is to help the young and witty minds to come out of their shell and participate in making India an even bigger and smarter country. Our country tops the world chart in youth population, and we have immense potential and many young minds to use their capacity in nation-building. The main goal of this scheme is to bring up a new generation of young creative writers, who will act as the modern ambassadors of Indian Literature as our nation heads towards 75 years of Independence. This scheme will not only develop a stream of writers who can write on a spectrum of subjects to promote Indian heritage, culture and knowledge, but also help the youth to articulate themselves in their mother tongue and represent our country at international level.
The Goal of the Scheme:
The main goal of this amazing scheme is to create young and aspiring authors. This will support the committee in creating a pool of authors of below 30 years of age and will support them to write their thoughts and project India on international platforms and also to establish the national heritage, culture and literature on a global stage. The young selected authors who will be mentored by the experts will become proficient in writing in various genres like fiction, non-fiction, poetry, memoirs, travelogue, drama, and so on. This will also motivate the citizens of India to read books based on their own country to develop the culture and literature of India. This will also ensure that the upcoming generation has a great knowledge about the culture and the roots of home literature spread across the country. It will also bring a positive psychological push to bring the talent out of the minds of the youth who have become low due to the effect of the recent pandemic.
NBT:
National Book Trust, India (NBT) (under BP division, Ministry of Education, GOI) will act as the implementing agency and will also ensure that a phase-wise execution of the scheme is done under well-defined stages of mentorship. The selection, the committee of judges, mentors will also be over looked by the NBT.
Selection Procedure:
The contest runs from June 04 2021 to 31 July 2021. The link for submission is put down at the end of the article; you can submit your work via that link and also get required information regarding the contest. All the contestants are asked to submit an original manuscript of 5000 words in the website and it can be of any language. Upon selection, the contestants will be asked to develop the manuscript into a proper book under the guidance of the expert mentors provided by the National Book Trust. 75 of the competing contestants will be selected by the judges and they will be given the required training by the mentors. The name of the selected 75 trainees will be announced on Aug 15 2021, on the occasion of our 75th Independence Day. They will be trained from August to December. All the final scripts of the winners will be readied for publication before Dec 15 2021. The published books will be launched on Jan 12 2021, on the National Youth Day.
Even Indians who are residing outside of the country can also participate in the contest if they have a PIO card (Person of Indian origin) or NRI's holding Indian passport. All contestants can download a participation certificate after submitting their original work for the contest. This scheme is to encourage the youth to come forward and take the reins in their hands to lead the nation and bring fresh energy and prosperity to the Government of India.
Training Period:
The training period is divided into two different phases, Phase I and Phase II. Phase I is about the selected contestants getting training under the Two-week Writer's Online Programme conducted by the NBT. Two eminent authors from the NBT's panel of successful authors will train the young selected authors and give them the required training needed to hone their skills and strengthen their field of expertise. After the completion of the two-week online programme the authors will be trained for two weeks in various online/on-site National training Camps organized by NBT.
Phase II of the training is considered to be the promotion period for the authors. The young authors will get to expand their understanding and interactive kills through interaction by attending various Literary Festivals, Book Fair, Cultural Exchange Programme and various other festivities that promises a great future for any talented author. There is also another benefit for all the selected authors, they will receive a consolidated scholarship of fifty thousand rupees per month for six months under the mentorship scheme. A royalty of 10% will be paid to the authors on successful publications of their books at the end of the program. Their books will also be published in various Indian languages to promote them and also to exchange the culture and literature between different states.
Themes for Writing Stories:
The major themes for writing stories are: unsung heroes, little known facts about the National Movement, Role of various places in National Movement, and also entries brining out new perspectives related to political, cultural, economic, or science related aspects of National Movement.
The writers can submit their work in the following languages. They are English, Asamiya, Bangla, Gujrati, Hindi, Kannada, Kashmiri, Malayalam, Manipuri, Marathi, Nepali, Odia, Punjabi, Sanskrit, Sindhi, Tamil, Telugu, Urdu, Bodo, Santhali, Maithili and Dogri. Poetry will not be accepted and the story should have a chapter plan, synopsis and a few chapters all within the given amount of 5000 words. The writing format should have the font style Times New Roman and the font size should be 14. Both fiction and non-fiction are accepted. Under fiction you can send short stories, novellas, historical fiction, romance fiction, fiction for children, fiction for young adults etc. under no –fiction category you can send travelogues, memoirs, or informative/research based manuscripts dealing with various political, social, cultural, scientific or economic related aspects of national movement etc.
Conclusion:
This is a golden opportunity for all the young minds out there who are below 30 years of age as on June 01 2021. What are you guys waiting for? It is a never before opportunity knocking at our rusted doors, so don't think anything. Just take your pen and notebook, brush up your writing skills and start writing folks. The best thing about this scheme is that we can write in our mother tongue, which is so amazing for anybody out there. Let us make wise use of the golden opportunity provided by our Honorable Prime Minister and the Government of India and become the next popular author that the country looks upon. I thank our honorable Prime Minister Shri Narendra Modi for launching such a scheme to help the youth become what they have so longed to become and helping us to climb up the social ladder that leads to success.
The link for the submission of one's work on the MyGov website is: https://innovateindia.mygov.in/yuva
Tagged:
indialetsread
NBT
Opportunity
YUVA