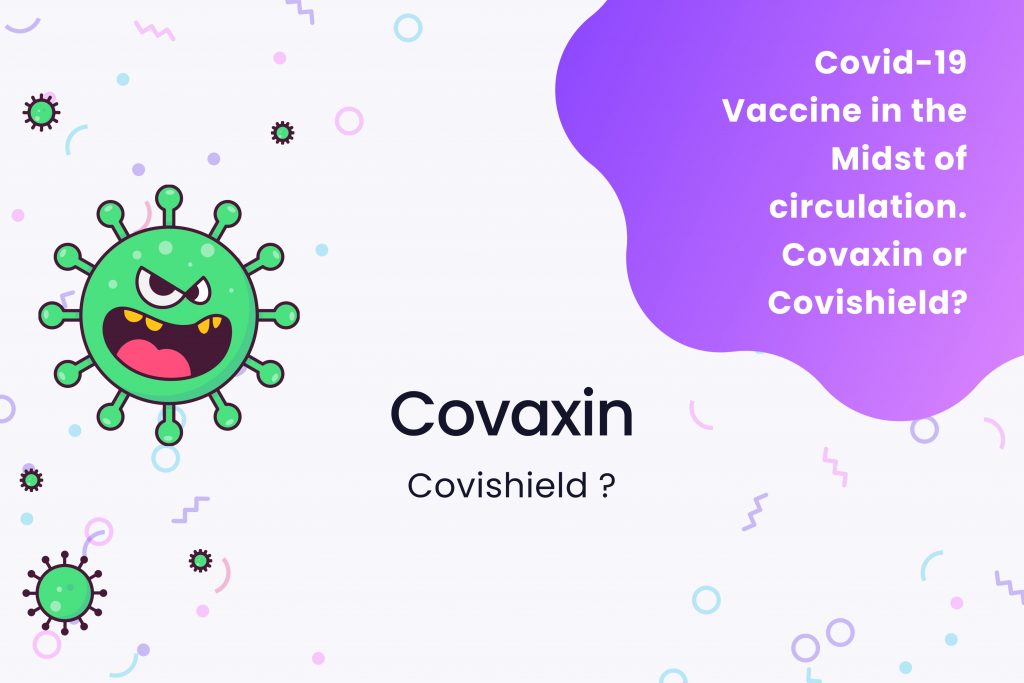 Introduction:
After almost a year of constant fear and suffering, the economically downtrodden world is slowly gaining back its power, from the clutches of the world-feared corona virus, with the help of the vaccines. On this day, exactly a year ago, there was an unexplainable fear in the hearts of people, and it was the first time in many years, that a virus this strong had attacked the mankind mercilessly. It did not differentiate between rich and poor or fair and dark. It took what it needed from whoever it got its vicious grasp on. So, when the scientists worked so hard and found a solution to the pandemic virus, it came as a huge relief to the people all over the world. (Covid-19 vaccine Covaxin Covishield)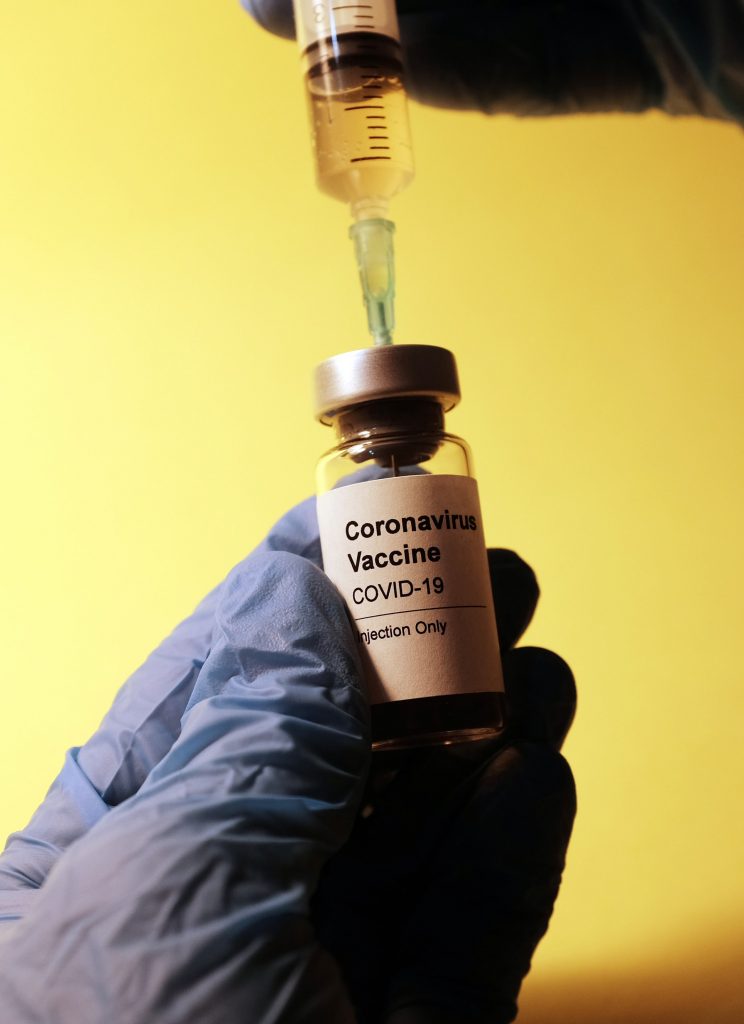 The Huge Relief:
Since early 2020, the Covid-19 vaccine had been under expedition, but it was only in December 2020, that the first ever vaccine got approved and came into use after various phase trials, both with humans and animals. Pfizer's Covid vaccine is the first vaccine to get a thumbs up sign from the World Health Organization and it first came into use in UK, as there were many victims. For once, the world did not let the discrimination, that had been termiting the brains of people for over millions of years and scientists form various countries came together to find a solution to end the miseries of people as well as lockdowns.
Successful Outcome:
All the countries are engaged in the process of finding a quick solution to the world feared pandemic. Most of them have come out successful, while the others are in the development phase. As of February 2021, seven different vaccines have been granted permission from the WHO and they have started their work as an emergency operation through COVAX, all over the world, the first priority being the vulnerable population. The vaccines that have given successful results are,
Pfizer Vaccine
Covaxin
Covishield
Moderna Inc Vaccine
These are the vaccines that have been agreed and approved by the WHO, while more than 200 additional vaccine candidates are under development, of which more than 60 are in clinical development.
Indian Vaccines:
Our country has also taken part in the vaccine development and we have succeeded in developing two vaccines that have been approved and in circulation. Bharat Biotech's Covaxin is India's first indigenous vaccine developed in collaboration with the ICMR – NIV. The other one being Covishield developed by Serum institute in tie up with AstraZeneca and the Oxford University. These two vaccines have been proved effective to fight the Covid-19 and are used in many other countries too.
Covaxin and its effects:
The vaccine has been in use currently inside the country and in some other countries like Mongolia, Myanmar, Sri Lanka, Philippines, Bahrain, Oman Maldives and Mauritius. In all these countries it is reported that there are no major side effects sited in the people after getting vaccinated. A study also states that it is much effective even against the new found strain of Covid-19. This vaccine is highly effective and has shown high levels of antibody response in mid-stage trial. The company says, it had shown 81% efficacy in preventing symptomatic Covid-19.
Side-effects of Covaxin:
The people, after getting the first dose of Covaxin are found to have been reported with injection site pain, injected site swelling, redness, itching and weakness. They also suffer stiffness in the upper arm, body ache, head ache, fever, malaise, rashes, nausea and vomiting. Apart form these, the Bharat Biotech said that there is a 'remote chance' that Covaxin could cause severe allergic reactions. Such are, difficulty in breathing, swelling of face or throat, a fast heartbeat, rashes all over the body or dizziness.
Covishield and its Effects:
This vaccine is developed using a weakened version of a chimpanzee common cold virus that encodes instructions for making proteins from novel coronavirus to generate an immune response and prevent infection. Two doses were originally thought to give a complete positive result, but later the scientists revealed that the oxford vaccine has an overall efficacy of 70 % but could be around 90% effective when administered as a half dose followed by a full second dose. The vaccine seems to be more than 80 effective at preventing illness among the elderly, at-risk individuals after a single dose according to the preliminary research.
Covishield Side-effects:
Serum institute of India (SII) has stated that there are very common side effects that might affect more than 1 in 10 people. That are tenderness, pain, warmth, redness, itching, swelling, feeling unwell, fatigue, headache nausea and joint or muscle pain. However, reliable sources have stated that they have faced fatigue, feverishness, severe body ache in varying individuals according to their age. The older the person, the more severe the pain, accompanied by joint pain. SII also stated that people might have flu-like symptoms, sore throat, runny nose and chills.
Covaxin or Covishield, What do You Need?
Covaxin is an inactivated vaccine based on a tried and tested platform of dead viruses. The most important thing in this is the dead virus that is incapable of causing any infection once injected to people, but still instructs the immune system to fight against the infection.
Whereas Covishield is based on the viral vector platform. A chimpanzee adenovirus is the vector that has been modified to carry the spike protein to human cells. While the injected cold virus is harmless, it serves as an instruction manual for the body on how to fight similar viruses.
Both vaccines don't require sub-zero storage, no reconstitution required. Pre-clinical studies demonstrated strong immunogenicity of Covaxin and protective efficacy in animal challenge studies whereas Covishield shows the success rate of 62 percent.
Approvals:
Covaxin has received a restricted use authorization in clinical trial mode, Covishield is approved for restricted use in emergency situations that may prevent Covid-19 in people who are 18 and older. Both vaccines don't have a market use authorization yet.
How Many are Vaccinated?
As of March 15, 2021, 5,867,948 are fully vaccinated, while 27,079,484 have taken their first dose. 1.98% of the population have taken the first dose while 0.43% have taken the full dosage, resulting in gaining a strong immunity power to fight against the infection. We still have a long way to go, what with all the hurly-burly happening in some states, we are threatened to take a dose quickly as there is a chance the pandemic might return in full force, taking away the remaining confidence with it.
Conclusion:
The main purpose of the vaccine is to increase the immunity of the human body to fight against the infection and other foreign matters related to that. What we are forgetting here is that we would not have been affected this badly, if we had taken care of the improper food consumption that has been commented and portrayed as the changing social life style, opening the flood gate for all the unnecessary things. Still there is time for us reserve and reverse our food habits and try to build a stronger immune system with the help of proper food. Let us not regret forgetting our culture and tradition, and avoid diving deep into the black ocean full of modernity whales that are eager to confiscate our healthy life.
-Devimanju Mohan.
Source: Some necessary information have been taken from the WHO website and some from reliable sources. A sincere thanks to Mr. Surendar for sharing his experience with us.